Learning to Live With Bank Charges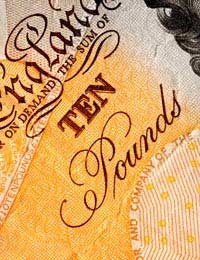 The bank charges fiasco represents one of the most significant consumer actions in British history. Despite the failure of the case brought by the Office of Fair Trading, many banks have voluntarily reduced their charges - making life easier for those who use their overdrafts.
Existing Claims
But, while reductions in charges are to be welcomed, many banks seem to have taken the opportunity to put other claims against them on the back burner. There are thousands of outstanding claims against banks - many of which arise simply from a bank's own mistake.
If you think you have been the victim of a banking error, you can still appeal against charges.
Step by Step
The first step in this process should be to set up another bank account. You may find that you end up getting the money back, but that your bank refuses to offer you an account any longer. As a result, opening a new account is a good safety mechanism. After this, you should begin by working out exactly how much you are owed. Go back through your statements and work out exactly how much you think you are out of pocket.
Having done this, the next step should be to simply write to your bank informing them that you are making a claim. In this letter you should set out how much you are claiming back, and break this down into charges and interest. You should also demand that the bank remove any default notices which may have appeared on your credit rating as a result of non-payment of the charges - this is very important in the long term.
Your bank is legally obliged to respond within fourteen days. If this does not happen, make a phone call immediately. It may be the case that the bank now offers to give you either a full or partial refund. In the latter case, refuse to accept it and write again demanding that they pay the full balance owing to you.
Bluffing Banks
Alternatively, your bank may write at this point saying that you are, in fact, not entitled to claim back the money. At this point, you should inform them that you will be taking court action against them to get your money back. Visit the Small Claims Court website and initiate court proceedings. You should understand that, at this point, you will be responsible for bearing the costs of the proceedings. However, you can claim these back in court. It is highly unlikely, however, that the case will progress this far - a more realistic outcome is that the bank will wait until the last minute and then settle with you for the full amount. Alternatively, they may completely ignore your claim. If you receive no response within fourteen days, the Court will automatically find in your favour. This seems to be the most frequent course of action on the part of the banks.
Reclaiming your charges can be a lengthy process. However, when you consider that it is fairly easy to accumulate penalties of thousands of pounds, the extra work is certainly worth it.
You might also like...