Do I Need Life Insurance?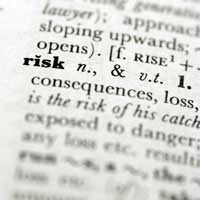 Life insurance is a subject about which people do not generally like to talk. Serious discussions about what is seen as a morbid topic is all too often avoided, perhaps because it is seen as tempting fate, or, more worryingly, because it is not seen as a necessity.
Of course, these people almost certainly have home insurance. They almost certainly have car insurance. They almost certainly have travel insurance if they go on holiday, and they will almost certainly have business insurance if they run a company. Considering that all of these comparatively superfluous, ephemeral items are insured, why not your life?
Financial guarantee
Life insurance is much the same as any other type of insurance. By taking out a policy you guarantee that your dependants will be catered for after your death, and will be able to continue a lifestyle similar to that which was granted to them by you as the breadwinner of the family. Obviously, the degree of financial assistance given will depend on the level of cover you have arranged but, if you are prepared to put away just a few pounds a week, your could cover at least your debts after you die.
Common sense says that, if you are the main or sole breadwinner in your household, life insurance is a necessity. In these cases, the aim is to ensure that your partner would be able not to work during your children's early years. Similarly, if both parents work, the death of one would probably mean that the remaining income would not be sufficient to maintain the family's lifestyle. A good policy could be used to at least secure the house after one parent's death.
Lower incomes
Those with lower incomes are posed with more serious problems. For example, if you are a single parent supporting a family, there may be no-one else to look after your children financially after your death. A life insurance policy is, therefore, essential, but may not be affordable. In these cases you must strike a balance; your immediate priority will probably be to maximise your quality of life, but you should also consider insurance and a pension. There is no point in over-insuring yourself at the expense of your lifestyle or, indeed, your pension. While premature death is an unavoidable risk, it is less likely than becoming dependant on a pension in later life. Similarly, if you have no dependants then life insurance is of no interest to you; your money is better spent on savings.
In all of these situations, the most important aspect of any life insurance policy should be to write off your debts. The largest of these is likely to be your mortgage and so this, at least, should be 100% covered; otherwise, your dependants may well lose the house if the remaining partner (presuming there is one) does not draw down a large enough income to make the repayments.
The conclusions to be drawn about life insurance are simple. Although it may be a topic about which we do not wish to think, let alone talk, it is a necessity for a responsible adult with dependants.
You might also like...