The Effects of Poor Credit Rating and How to Improve it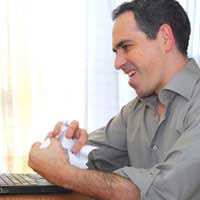 The volume of advertising aimed at those with a poor credit rating has massively increased in the past few years. There are a high number of financial service providers offering products to those with so-called 'sub-prime' credit histories, supposedly offering these individuals access to credit. However, the apparent availability of these products masks the very real problems associated with a poor credit rating.
Effects
Many financial products require a credit check before they can be authorised; this is not only the case for loans or credit cards, but also for standard bank accounts. Very few high street banks will offer their services to those with a poor credit history – so, if you are in this position, you are likely to find it difficult to gain access to even the most fundamental financial necessities, such as a current account.
Many of those who have been refused credit from the mainstream providers then turn to those organisations that offer services to 'sub-prime' customers. However, there are significant drawbacks. In almost every case you will pay a vast premium for the privilege of taking out a loan or credit card from one of these companies. There is a two-fold reason for this: the organisations themselves say that they have to counteract the risk that they take on by lending money to those with a poor (or nonexistent) repayment history but, perhaps more importantly, they are also aware that they have a captive market – their potential customers are, by definition, forced into taking out expensive credit agreements simply in order to get by.
Credit Ratings and the 'Credit Crunch'
The potential effects of a poor credit rating are also likely to increase in severity as the so-called 'credit crunch' gathers pace. There has been a significant downturn in the number of successful credit applications in recent months, and sub-prime customers have been hit hardest. Financial service providers seem to be looking for safe investments; many have tightened their underwriting criteria, meaning that the upper boundary of the sub-prime customer pool has risen. As a result, it seems that life will get harder in the immediate future for those with a poor credit rating.
There are, however, a number of steps that can be taken to repair or improve your credit rating. The first step should always be to request a copy of your credit report from the three major credit agencies; this will show you exactly where the problems are, and will also enable you to correct any inaccuracies that may be having a detrimental effect.
Simple Improvements
Surprisingly, those who have never applied for credit tend to have very poor ratings. If you are in this situation you should consider applying for services that will appear positively on your report. This need not be a loan or credit card; a contract mobile phone, for example, will have a positive effect as long as you make the payments on time.
The most efficient way of improving your credit rating is simply to stick to your agreements – meeting the payments on the date that they are due. Clearly, however, this is not always possible; if you are finding it impossible to meet your payments but you are a homeowner, you might consider consolidating you debts – although you should be aware that there are significant risks associated with this course of action. Further information on consolidation is available elsewhere on this site. On a more basic level, however, you might also consider taking out another credit card. This seems counter-intuitive, but if you can get access to a sub-prime card then this is almost certainly a good idea. Use the card for small purchases (groceries and sundries, for example), and ensure that you pay off the balance as soon as you use it. This way, you will begin to develop a healthy repayment history that will go a significant way to improving your rating as a whole.
You might also like...