How to Make Money Online Safely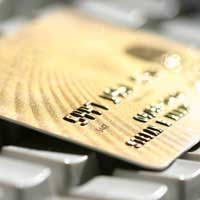 The internet has transformed the way individuals and organisations do business. 'Telecommuting' has meant that it is possible to work for a company without actually being in their offices; indeed, many people now work for organisations based in completely different countries, frequently without ever having met their boss or another employee. While this may sound, to those without experience of it, like a strange way to make a living, it can be a hugely beneficial option, particularly for those who have other commitments such as children. However, while working online has some huge potential benefits, it must be remembered that there are a great many unscrupulous individuals trying to take advantage of those who are willing to work. As such, good research and a clear head are vitally important when looking for such a job.
Safety and Common Sense
In the first instance, the old adage that claims that 'if it looks to good to be true, it probably is' is particularly accurate in these circumstances. There are a huge number of organisations claiming to enable you to make huge amounts of money for little or no work; some even suggest that it is possible to make hundreds of pounds in your sleep. These organisations should, by and large, be distrusted from the outset. Frequently these companies are offering commission deals or piecework. While such arrangements can be genuine, it is important to remember that they are generally not very profitable, and frequently lay the worker open to exploitation. If you are interested in doing piecework or similar jobs you should only become involved with a reputable company; there are several guides available giving details of such organisations.
Transferable Skills
If you have a transferable skill, such as writing or database entry, you may well find it easy to find work online. These jobs can be performed anywhere in the world and, as such, many organisations that require such work rely on telecommuting. There are a number of places where work of this sort can be found. There has been a sharp rise in the number of sites on which individuals can bid for work; organisations place entries detailing the job that they need doing, and those who are qualified outline their skills and how much they would expect to complete the task. There are an ever-growing number of individuals across the world who make a respectable living deriving work from these sites. Again, however, it is important to remember that you will require some relevant skill in order to perform the jobs properly.
If you already run a website, for example a blog, you are also likely to find that you can make money through advertising. Google Adwords, for example, offers blog owners the opportunity to place text adverts on their site. The site owner then receives payment every time a visitor clicks on one of these ads. Many websites sustain themselves solely on advertising revenue of this sort.
The internet is a hugely exciting new mine of employment opportunities. By and large, however, the same standards apply here as in the 'real world'; you are likely to find it hard to make a living online unless you have some relevant skill that others can make use of.
You might also like...
It doesnt matter what color it is! The most important thing is that its only worth what the bank says its worth! And they keep changing it to control the prices of the major
google
- 21-Sep-12 @ 8:54 AM