What is SERPS and What Was 'Contracting Out' ?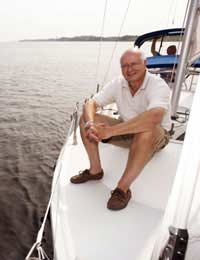 SERPS is an abbreviated name for the State Earnings Related Pension Scheme, also known as the additional state pension. It was a pension scheme operated by the government, which ran until 5 April 2002. SERPS has now been replaced by the Second State Pension but, as a result of entitlement and inheritance rules, it is important to understand the nature of the scheme.
Anyone who made Class 1 National Insurance Contributions (NICs) at any point between 1978 and 2002 has a SERPS entitlement. The idea of SERPS was to increase the amount being paid to retirees, in addition to the basic state pension. It was originally thought that the pension paid would be equivalent to 25 per cent of the pension holder's total earnings, but this amount was later reduced to 20 per cent.
How Much am I Entitled to?
The calculation that must be completed in order to work out the size of an individual's SERPS entitlement is fairly complicated. The steps are as follows:
1. The individual's 'surplus earnings' are calculated, by working out the difference between the lower earnings limit and upper earnings limit for every tax year for which the individual was a SERPS member.
2. This surplus earnings figure continues to rise until the individual reaches state retirement age.
3. Total earnings for each tax year between 1978 and 1988 are divided by 4. Total earnings for each tax year between 1988 and 2002 are divided by 5. These figures are added together.
4. This amount is then divided by the number of tax years that passed between 1978/79 and the year in which the individual reached or will reach state retirement age.
What was 'Contracting Out'?
Many people chose to 'contract out' of SERPS. This meant that they made contributions to a private pension scheme, and reduced or eliminated their entitlement to SERPS. This was popular amongst employers as it resulted in their paying less in National Insurance Contributions. This option was initially only available to those who contributed to final salary pension schemes, but the opportunity was also opened up to money purchase schemes in 1998.
If you contracted out during or after April 1997, you will have no SERPS entitlement relating to earnings after that point. If you contracted out before that, your entitlement will be reduced in line with the so-called 'contracted-out deduction'.
If you have a SERPS entitlement you will receive it from the point at which you reach state pension age. An entitlement may also be paid to the surviving spouse or civil partner of a deceased SERPS member, but the rules regarding the amount that will be received by this individual are very complicated. In essence, since October 6th 2002 the money paid to a surviving spouse or civil partner will depend upon the time at which the entitled individual would have reached state pension age. You should contact the Pension Service directly if you need personalised advice on this matter.
SERPS has now been replaced by the State Second Pension, which aims to provide a better pension for those on low and medium incomes. Other pension types are explained in more detail elsewhere in this section.
You might also like...
I was a young 17 year old just turning 18 . When i joined a oil exploration Seismiccompanywhich was a American company with office in Uk were i was hired to. Im now 56 and obviously how would i check on records regards SERPS from 1981? . Were would i look to gind this information ? Thanks alot
Jeffey Meaghan
- 13-Sep-20 @ 9:02 PM
Hi, as many others i was advised take serps. Does this mean i have less pension when i retire i am currently 53
Cleo
- 30-Sep-19 @ 11:18 AM
I have received a letter headed Phoenix life having a tracing agency to trace me, is this likely to be relating to serps as I am due to retire in March 2021.
I opted outbut cant find any paper work for it not sure what pension provider how can I find out
Jinx
- 19-Sep-19 @ 4:17 PM
I recieved a pension from royal London for £570 per annum I opted out of serps in the early 80s Is there anything I should be doing regarding this As serps is gone ,are there benefits I should have Recieved other than my private pension
Dougie
- 19-Sep-19 @ 12:08 PM
I was advices to opt out of serps in the late 1980s and have no idea what this means I was young and now I am nearly 55 What does this mean in regards to my pension
Spratt
- 7-Sep-19 @ 11:11 AM
In reply to Ro-who wrote on 20th July If you log in to the GOV Web site (ok it's a bit of a pain to register but well worth the hassle)It will give you a breakdown of how much serps contributions you have in your pension pot..... unfortunately it does not tell you who they were with but can be easy to trace thru pensionwise website. Both sites are free and hope this helps
Spencerbax41
- 28-Jul-19 @ 8:26 AM
I'm pretty sure I opted out of Serps back in 1980 with little or no advice as an 18 year old, but how can I check this without going through a company?
Hi ,if you cash in a serps that i opted for around 1990,and theres 20k in it now and i take it at age 55 ,do i not get state pension at 66. Rgds C.
Trees
- 12-Jul-19 @ 1:39 PM
I can't remember if I opted out of SERPS and if so how my pension was with? Please help
Andy
- 4-Jul-19 @ 7:16 AM
Hi i took the serps option in 1988, I am now 58 but unable to trace this pension, can anyone help me in finding it? Thanks
Crazydiamond
- 29-May-19 @ 2:30 PM
Hi For many years now i have been receiving a yearly statement from Abbey Life (now Phoenix life) for a personal pension.A friend of mine (not now many years ago) signed me up for the SERPS pension, which the above statement is related to. I have been a housewife for approx 28 years so have never contributed to this scheme, however every year the statement shows funds, this year being £7K Can i withdraw this amount at any time ?I am 54 years old
What makes the writer of this article think that the State Second pensionis aiming to provide a better pension than SERPS. If one studies the old state pension you will see that if you added together a persons SERPS pension to basic state pension it would be much higher than the new state pension that replaced it.
Hi I was a miner for 20 years and in 1988 was hounded and bullied for my pension. The guy kept coming to my house unannounced for hours on end. When i refused to sign over my mine workers pension he said i had wasted his time and at least i could sign out of SERPS. He was intimidating so to get rid of him i signed not knowing what it was. I am 55 in November and have been informed by Standard Life after 28 years its worth 12,000 I have since talked to guys my same age who worked on the same salary and jobs as me over the years and theirs is worth 40,000 plus. I am unsure how this has happened to me. Anyone got any ideas? Thanks Kevin
Gingerwolf
- 27-Sep-18 @ 6:18 PM
I contacted out of serps in 1987 is it a percentage of my state pension or separate pot of money I do not understand how it works I am 56 do I take the serps money or wait to pension age
Winsey
- 17-Aug-18 @ 1:01 PM
Reply for Joey's mum. I'm no expert andbest check with citizens advice but I think you could use you pot to clear debt without affecting Hb. If you can evidence the debt and that you paid it off, benefits are likely to consider that to be reasonable use of you cash. They have to be satisfied that your purpose was not to take advantage of the benefits scheme. There is some interpretation involved and different councils take different views, but from what you've said and given your age, assuming it's old debt, I think you have a good case. Any cash left over might affect your benefits.
Billy 123
- 1-Aug-18 @ 10:47 PM
I opted out of SERPS to a Standard Life pension in the 90s. I only worked in the UK for 5 years before moving to France where I've been ever since. I'm not yet retired. I'm wondering whether it's possible to transfer the small amount I have with SL to France (and close my SL fund). If it's possible, are there any advantages/disadvantages to doing that?Thanks in advance.
Cazza
- 22-Jul-18 @ 3:51 PM
Joey's mum - Your Question:
Oh, I forgot to add - this 'surprise' pension pot was because I opted out of SERPS nearly 30 years ago, but to be quite honest, I never really understood the implications of it.
---
Our Response:
The link
here
will tell you how this capital may affect your benefits.
MoneyExpertise
- 18-May-18 @ 12:47 PM
Oh, I forgot to add - this 'surprise' pension pot was because I opted out of SERPS nearly 30 years ago, but to be quite honest, I never really understood the implications of it.
Joey's mum
- 18-May-18 @ 12:25 AM
I found out only this week when sorting out piles of months old documents that there was an Aviva pension policy amongst them.I had always ignored the odd communication from them as I thought they were trying to sell me Life Assurance or something, but I happened to spot a policy number before I was going to tear the letter up, as I had in the past.I had never had anything to do with Aviva, to my knowledge, except possibly car insurance donkeys' years ago. Anyway, I have an appointment with Pension Wise in a few weeks but what is worrying me meanwhile is that I have been on Housing Benefit and Guaranteed Pension Credit for a few years, with no savings (except for £6 in Premium Bonds).I was in a very badly paid job before I retired at my retiring age in 2011, not able to carry on the job through bad arthritis (though I am not registered disabled), I have huge debts and am in an 'informal' debt management scheme (ie NOT an IVA, Debt Relief Order or bankruptcy) with the StepChange charity. There appears to be about £30,000 in the 'pot' and it is a complete and utter shock to me.Now I wonder if it is a 'poisoned chalice', as I fear it is going to completely muck up my benefits.If I take most of it out to pay my large debts, or even to pay for a funeral plan so that my only relative doesn't get lumbered with the cost, I will have to pay tax on most of it, and no doubt the housing benefit people will reduce my benefits accordingly, even if it goes straight out to my creditors.I barely have enough to live on as it is, without losing some of it, and have been selling my household furniture etc just to get money in. It has to be taken out of the 'pot' before 2025, apparently, so I have to do something with it. I have looked at so many documents online, some of which are very confusing - for instance, on Guaranteed Pension Credit on one Government article, you can have large amounts of 'capital' before losing any benefits (far more than the normal £16,000) but in another article, at my age (67) anything you take out of a pension as cash or leave in the 'pot' will be treated as though you have an annuity and they will base their figures for housing benefit on that (higher) figure.I seem to be between a rock and a hard place here. Has anyone ever been in this position who can help, please?
Joey's mum
- 18-May-18 @ 12:23 AM
Jenny - Your Question:
Me and my husband opted out of SERPS in the 80s. We both have cashed in our private pension. Can you tell us where are SERPS have gone and how much.Many thanksJenny l
---
Our Response:
The gov.uk link
here
, should help you answer your question.
MoneyExpertise
- 11-May-18 @ 11:41 AM
Me and my husband opted out of SERPS in the 80s. We both have cashed in our privatepension. Can you tell us where are SERPS have gone and how much. Many thanks Jenny l
Jenny
- 10-May-18 @ 5:21 PM
How is the best way to go about finding out if l am entitled to SERPS, without being ripped off by companies offering to help? Lulla
Lulla
- 12-Mar-18 @ 9:15 AM
would be amazing if someone actually responded to these comments, since people have actually been prompted to ask for advice here!wonder if it's just mining for email addresses ...
grebo
- 6-Mar-18 @ 5:20 PM
How can Do check if I paid serps. I did work between these dates?sun
Looby
- 1-Mar-18 @ 12:25 PM
Hi, I opted out 1991 how will it affect my pension am 57
Mother17
- 27-Feb-18 @ 11:06 PM
I opted out of SERPS in either late 90s or early 2000s but don't know where it went, as l don't have paperwork.I recall at some point being asked if l wanted to opt in again but didn't answer.What happens when l 60 in 2 months times and might retire.Can l claim the opted out money back at 60, as l brother did this.He didn't know he had opted out and was surprised to get a check back when he retired 2016.
Portugal
- 23-Feb-18 @ 3:31 PM
I opted out of seps in the 90's I have no paperwork. How do I find out more information Thankyou
Maxine
- 18-Feb-18 @ 2:48 PM
I am in receipt of state pension now but how do I know if it is correct and has taken SERPS into account?
Sharon
- 15-Feb-18 @ 11:11 AM
I opted out of serps in the late 80's. A recommendation by our coop insurance man the use to come to our house. No idea what it means. Please help.
Andy
- 7-Feb-18 @ 1:36 PM