Choosing a Bank Account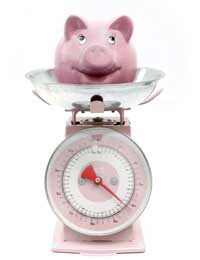 The current account is the most basic of all of the services offered by a bank. The vast majority of British citizens have an account like this, and it is often the place into which salary goes and from which the outgoings come out.
Choosing a bank with which to have your current account is, therefore, a major decision. Many consumers are taken in by introductory offers or slick advertising, but it is important to be able to shop around and therefore ensure that you are being given the best possible deal.
Basic Considerations
There are several basic factors to consider in the first instance - primarily, the location of your nearest branch. Many people have moved towards slightly more eclectic banks in recent years, but have since experienced difficulties as a result of the absence of an actual branch. Admittedly this has become less important in recent years, as a result of the increase in prominence and usability of telephone and internet banking. You should consider how often you are likely to use these functions and, if this is often, you should look into the services offered online or over the phone by your bank. For example, will you have more than one account with the same bank? If so, does the online service allow you to move money instantly between them? Some banks now offer 'aggregate' services, which enable you to view all of your account details on one page, which can also be a useful addition. Similarly, does the bank offer an online bill payment service? This could be particularly useful if you receive invoices from utility companies rather than having arranged direct debits.
Perhaps the most important consideration is based around interest rates. Firstly, is your account likely to be in credit most of the time? If so, look at the rate being offered. Those offering less than a percentage point should probably be disregarded out of hand. Similarly, you should look at banks which offer 'sweeping' facilities. This involves automatically moving money into a high-interest savings account when your balance exceeds a certain limit. This can be particularly useful for those with surplus income.
Penalty Charges
On the other end of the spectrum, if you anticipate that you will require an overdraft facility then you should look at how much this will cost you. The vast majority of banks now make no charges for balances within an authorised overdraft limit. However, interest rates can be steep and you should therefore compare all of the available rates. Furthermore, you should be aware of penalty charges which are imposed by banks when you exceed your authorised limit.
Despite a significant public campaign, these charges have been upheld by the Supreme Court. Many banks have, however, chosen to reduce the fees of their own accord, despite the ruling. As such, you may wish to consider shopping around to find a bank with a favourable schedule of charges. The cheapest option, of course, is simply to stay within the bounds of your arranged overdraft
You might also like...
I have just changed banks, how do I get my benefits paid into my new account, everyone in benefit office seems to be unaware of what I have to do. And as of financial restrictions I need to make sure benefits go to correct account. Please verify my options.
exbiker
- 8-Oct-13 @ 3:02 PM