Five Ways an IVA Can Help You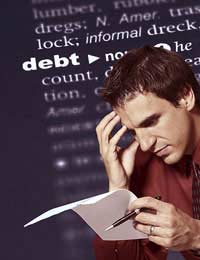 Individual Voluntary Arrangements (IVAs) are an increasingly popular means by which borrowers can deal with debt that has got out of hand. They are seen as a positive alternative to bankruptcy, and can help you tackle debt head on.
So how could an IVA potentially help you?
1. You may avoid bankruptcy
Perhaps the biggest selling point of an IVA is that it is not bankruptcy. An IVA is a significantly more flexible option than bankruptcy, and many people opt for this type of arrangement for this very reason.
You must remember, though, that entering into an IVA does not necessarily mean that bankruptcy is no longer on the cards. If you fail to keep to the agreement your creditors can still petition for your bankruptcy. Similarly, if you wish to file for bankruptcy yourself at a later date, you may be free to do so.
2. You can hold onto your assets
If you opt for bankruptcy, you are likely to lose any assets of value. This most frequently includes your house and your car. An IVA, however, gives you the option to exclude specific assets. In practice, this means that you are far more likely to be able to hold onto your home – although you should remember that this may still be at risk if you fail to stick to the agreement.
3. It can be mentally beneficial
One of the most important, and yet most often overlooked benefits of an IVA is that it can help to alleviate the worry of debt. By making the decision to pursue an IVA you can demonstrate to yourself that you are tackling the problem head on, and you can make progress towards getting out of debt. This can be a huge relief.
4. It can help you deal with debt
An IVA is a binding agreement, and you will be expected to keep to it. This can be a great force to help you deal with your debt. If you are legally forced to make repayments of a certain level each and every month, you will at least know that you are gradually paying off the money you owe.
It might be painful making the repayments in the short-term, but at the end of the process you will be free from the shackles of debt.
5. You can still trade
A major benefit of an IVA is that you will retain your ability to trade as a business. You can carry on as a director of a limited company, and you are not required to tell people you have entered into an IVA. This is in stark contrast with the restrictions placed on bankrupts, who are unable to act as directors and who must declare their bankruptcy to all interested parties.
IVAs are potentially very useful tools to help you deal with debt. But it is important to remember that entering into an IVA is a major step with significant financial consequences. You should therefore make sure that you seek independent advice before taking any action.
You might also like...