Advice On The Snowball Method For Getting Out of Debt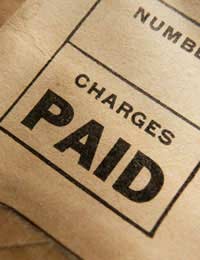 Many people would have you believe that there is an easy way to relieve yourself of debt. In fact, there are companies advertising one-stop solutions to all of your debt problems, offering to write off up to 70% of all that you owe.
No Magic Solution
Of course, it doesn't take a genius to realise that most of these apparently extraordinary deals are not what they are made out to be. There is no panacea for everyone's problems; in fact, those companies who advertise such solutions are really offering you another secured loan. This essentially means that, while your monthly outgoings may be lower, you risk losing your home if you don't keep up the repayments.
There are, however, certain methods through which you can manage your debt problem, with a view to ultimately ridding yourself of it altogether. One of these has proved particularly popular, through support given to it by several well-known financial advisors. This is known as the 'snowball method'.
To begin with, it should be made clear that this method is only applicable in certain circumstances. The snowball method requires that you have a number of individual 'recurring' debts, each with a different interest rate. For most people these are credit card or store card bills. It also helps if each of these debts are of significantly varying sizes, but this is not vital; the most important consideration is that the debts should be recurring (that is, you make certain minimum repayments on a regular basis).
The Process
The snowball method is very simple. To begin with, you should list all of your recurring debts, starting with the smallest and working your way up. You should disregard their comparative interest rates at this point, and simply concentrate on their size. Following this, you need to create a strict budget. Within this budget, you should allow as much money as possible each month for debt repayment. It is vital that this figure is larger than the minimum repayments on all of your combined debts (which, presumably, you are already paying). The budgeting process is simple, but you may find it useful to look at the article on the subject elsewhere on this site.
Having freed up some cash for servicing your debts, you should then arrange to make the minimum repayments on all but your smallest debt. All of the excess money you have found through budgeting should then be put towards making larger repayments on this smallest debt. If you can keep to your budget, you should pay this off fairly quickly. Once you have done this, you should begin the process again with the next smallest debt. This time, however, as well as the money you had budgeted for making larger repayments on the smallest debt, you should also put the cash you would have been spending on the minimum payments on your smallest debt towards servicing this next debt. Once that is paid off, the process continues until all of your debts are gone.
Advantages
The main advantages of the snowball method are its simplicity, and the positive mental effects it can have. The method allows you to take control of your finance and, of course, the more you pay off, the easier it gets; hence 'snowball'.
You should remember, however, that the process is still ultimately reliant upon you - unless you stick to your budget, there is no way that the snowball method can help.
You might also like...