Considerations Before Remortgaging To Get Out Of Debt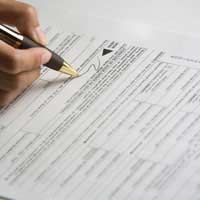 Remortgaging has become an increasingly popular option in recent years. Adverts for companies offering to carry out the process for you abound, as do stories of friends and family who have remortgaged with seemingly little effort.
Despite all of this, however, many people are still unclear as to what remortgaging actually entails. The process is, in fact, very simple. When you first took out your mortgage, you are likely to have shopped around until you found the best possible deal in your circumstances. However, a mortgage is a long-term commitment. As such, it is unlikely that the arrangement you now have with your mortgage provider is still the best possible deal for you. This could be as a result of several factors: new providers offer very enticing deals to attract new customers, and, indeed, the simple fact that the market is likely to be in a different state to when you first negotiated your mortgage would suggest that there are now better offers available. Remortgaging, therefore, involves closing your existing mortgage and opening a new one, with more favourable terms.
Numerous Benefits
There are numerous reasons why this process can be beneficial for those wishing to rid themselves of debt, and these are reflected in the main reasons cited by people who have remortgaged. Primarily, people seem to remortgage in order to secure lower monthly repayments. Generally this involves renegotiating your repayment plan, although you may well also be able to negotiate a more favourable rate of interest. This may be of particular interest to those people who are interested in using the snowball method of debt clearing, which is tackled in another article on this site. The process requires that you have a certain amount of free capital each month in order to make repayments larger than the minimum. Most people have to budget strictly to achieve this but, if you can remortgage, you may be able to divert the money away from mortgage payments towards snowballing.
Many people also remortgage in order to release equity on their homes. As a result of rising property prices, it is likely that your house is worth considerably more now than it was when you first took out a mortgage. Through remortgaging, you could release a lump sum equivalent to a proportion of the difference between the previous and current values, which could be used to pay off another debt. Alternatively, this sum could be placed in an ISA and used to snowball, ensuring that it also gains interest while it is not needed.
Unexpected Costs
You should remember, however, that remortgaging is not without its costs. The largest of these is likely to be an Early Repayment Charge (also known as an early redemption fee) from your existing lender. This is a part of most mortgage arrangements, and is designed to compensate your lender for lost earnings through interest if you repay early. Furthermore, you are likely to incur costs when you take out a new mortgage, as your new lender is likely to require you to have your house re-valued. Before you decide whether or not to remortgage, therefore, you should consider whether these costs mean that you are not actually making any long-term savings. Similarly, you should remember that negotiating a longer repayment term means that you will ultimately end up paying back a larger sum on your mortgage.
You might also like...