What Should I Look for in a Broadband Provider?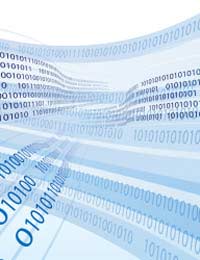 Broadband is an increasingly important part of our everyday lives. Some estimates suggest that more than 70 per cent of British households now have broadband access, and this figure looks set to rise – particularly as the government has pledged to increase the number of households with high speed internet connections in rural areas.
But despite its enormous benefits, broadband is yet another expense to add to your monthly outgoings. Once you have factored in your internet connection and your line rental, these costs can quickly mount up – so it is important to know that you are getting your money's worth.
The range of broadband packages on offer can be overwhelming. So what should you be looking for in a broadband provider?
Technology
Broadband technologies are continually changing, and each new offering promises faster speeds. The next great step is likely to be fibre-optic cabling, and this is being gradually rolled out across the country. Fibre-optic broadband provides a much quicker connection, but access is currently limited and expensive.
If you are keen to keep up with the latest technological developments, you should think carefully about the term of the contract that you sign. Some providers are still demanding that customers sign a two-year agreement; if you do so, you will likely be tied into current technologies for the full two years.
Connection Speeds
The speed of the connection is a primary concern for many. This is determined by a number of different factors, including your distance from the exchange. Crucially, though, it is also affected by contention rates – that is, by the number of people with whom you are sharing a connection.
Broadband providers should make their contention rates known to potential customers, and they are expressed as a ratio. So, a 60:1 ratio means that you could be sharing the connection with as many as 60 other people at a time. The lower the contention rate, the better quality your connection is likely to be.
Download Limits
Many of the major broadband providers still place download limits on their users' connections. This means that you will have a set allocation of, for example, 20 gigabytes per month. If you exceed this, you will be charged extra – and the charges for going over your limits can be extortionate.
If you are a heavy internet user you should seriously consider a provider that does not limit downloads in this way. Beware, though, of so-called 'unlimited' packages; these often include a fair-use clause to cap downloads anyway. Do some research to ensure that you are getting a truly unlimited connection.
Price
Finally, price is likely to be a key factor in any choice. Monthly charges can vary massively, from less than £5 to as much as £50. The old adage that you get what you pay for often rings true in these cases; if you value customer service and tolerable technical support, you may need to pay a little more. You might also want to look at packages that bundle your internet connection up with your phone line, and maybe even your TV. These can often prove to be the most cost effective option.
Broadband is now pretty much a necessity in every home – but, of course, this comes at a cost. By doing some research and shopping around, you can ensure that you get the most from your broadband provider.
You might also like...