PPI: What Does the Recent Ruling Mean for Me?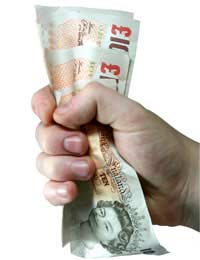 Payment Protection Insurance, or PPI, became one of the consumer rights cause celebres of the past few years. As it turned out, many thousands of people were mis-sold insurance when they took out credit. This was most commonly the case for credit cards, but often occurred when individuals took out personal loans or store cards.
Consumers began to reclaim money from lenders well before their unscrupulous insurance practices were challenged in court. But a recent ruling has set out exactly what is and is not permitted when it comes to PPI, and thousands of borrowers still stand to benefit.
What Does the Ruling Say?
The concern about PPI stems from the manner in which it is sold. Often, when getting a quote for a loan, customers were given a price that included insurance – even when they had not asked for it. On other occasions customers were told that their application would be rejected if they did not take the insurance. Some borrowers were also sold insurance that did not actually protect them; for example if they were self employed or retired.
There has been a series of rulings regarding PPI, from a number of different bodies. The Financial Services Authority has fined several lenders and insurance firms that it believes have not acted fairly, and the Competition Commission has now banned lenders from selling insurance within a week of a loan.
Crucially, single premium loans have also been outlawed. Single premium policies were arrangements whereby the entire cost of the insurance was added to the amount being borrowed as a lump sum – meaning that borrowers would also pay interest on their premiums.
So Can I Claim Back Money?
If you think you have been mis-sold PPI, or if you were told something incorrect when you bought it, you may well be able to reclaim some money.
There are a few particularly common scenarios that can lead to a successful claim. If you were not aware that you were being sold PPI at the time, or if you were told the insurance was compulsory or that without it you would not be given the loan, you will almost certainly have a case. Similarly, if you were self-employed, retired or unemployed at the time and the policy would not have covered you, you stand a good chance of getting your money back.
It is also worth noting the firms that have already been fined. The highest-profile of these are Egg, Capital One and Alliance and Leicester. You are more likely to be able to get your money back quickly if your lender or insurance firm has already been censured.
Lenders and insurers are only obliged to keep records about policies for six years. So if your policy is less than six years old, or if it started more than six years ago but you are still using it, you have the best chance of reclaiming your cash.
Your first step should be to write to the firm that sold you the insurance, outlining why you think you have a claim. This may be enough to get your money back, although many firms still reject complaints out of hand. If this happens, threaten to involve the Financial Ombudsman Service (FOS). If you still have no luck, contact the FOS; they have ruled in favour of the consumer in almost 90 per cent of cases.
Many lenders want consumers to think that the PPI fiasco is now settled. But if you were mis-sold insurance and you have not yet reclaimed your money, you still have a good chance of being able to do so.
You might also like...