Is it Too Late to Pick Up a Recession Property Bargain?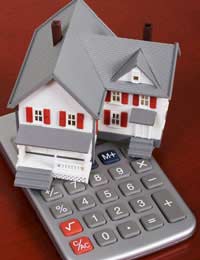 While the recent recession caused misery and financial hardship for many, it did have a number of coincidentally positive effects. For those with money to spend, falling prices and low interest rates meant that it was possible to pick up some bargains.
This was particularly true of the property market. Following years in which an unsustainable bubble was developed, the housing and banking collapses saw property prices tumble. While this was bad news for those looking to sell, it was a boon for prospective buyers on the hunt for a good deal.
Property prices have begun to pick up again now, albeit slowly. But, as mortgage availability also increases, many consumers are now wondering if it is still possible to grab a good deal on property. So, is it too late to pick up a recession bargain?
Property Prices Are on the Up
It is certainly true that property prices are gradually rising. Indeed, prices in many areas are now comparable to their pre-crisis levels. But there are a few qualifications that should be made. To begin with, there is no guarantee that prices will continue to follow an upwards trajectory. Many analysts are concerned about the possibility of a second correction that could cause prices to tumble again.
Similarly, although asking prices are up, activity levels remain historically low – meaning that comparatively few properties are actually being sold. This suggests that prices are being inflated by a small number of buyers with cash to spend. Once these individuals have picked up their bargains, prices may begin to fall again. Furthermore, it is likely that you will be able to negotiate a seller down on price in the current market, particularly if they desperately need to sell.
Pick Your Area, and Find a Mortgage
It is also worth noting that price increases are limited to certain areas of the country. In many regions the cost of a home has remained relatively flat – so, if you are looking for an investment and it doesn't matter too much where the property is, now could still be a great time to buy.
But, of course, this is all dependent on how much cash you have available. Although the mortgage market has begun to improve, it is still incredibly difficult to find a loan. Even if you can find a lender that will extend credit, you will have to provide a significant deposit; you can expect to be asked to stump up at least 15 per cent of the sale value. If you are serious about buying you should ensure that you have your mortgage arrangements sorted before you start viewing properties. Finally, if you are considering property as a commercial investment, you should remember that buy-to-let mortgages are actually treated as commercial loans. You may therefore be required to demonstrate how you think you can make the money back, and provide supporting evidence like a business plan.
While it is true that the property market seems to be recovering, this does not mean that you will no longer be able to pick up a bargain. So, if you are serious about moving or investing, start looking – you never know when you might find a good deal.
You might also like...