Alternatives to Redundancy: A Guide for Employers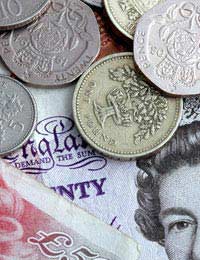 An increasing number of companies are considering making staff redundant. Redundancy is an issue that is obviously affecting more companies and individuals than ever during the current downturn, and looks set to do so for some time. However, while redundancy may be the only option for many firms, trade bodies are keen to countenance against this course of action in all but the most extreme circumstances. Firms which retain experienced staff are more likely to be able to take advantage of the upturn, when it arrives, and will not have to sustain the significant expense of hiring staff when the economic climate improves.
Luckily, there is a variety of options if you are seeking an alternative to redundancy.
Pay Freezes
Most companies review their pay arrangements on an annual basis. Generally pay will increase at least in line with inflation. Clearly this can result in a significant increase to your wage burden. If you will be unable to meet this burden, consider instituting a pay freeze rather than laying off staff.
If you communicate effectively with your employees in advance of any decision, clearly outlining that the business cannot sustain the expense and that the only alternative is job losses, most people will be willing to take a pay freeze – or even a pay cut.
Cut Bonuses and Overtime
If you are struggling to pay wages, it is probably because of a reduction in demand for your products or services. As a result, you are likely to have less of a requirement for overtime. Cutting employees' access to overtime can significantly reduce your outgoings and can also discourage a sense amongst employees that some are unfairly earning more than others.
Crucially, if you are currently paying bonuses you should seriously consider cancelling or suspending these in the short term. Paying bonuses to one part of your staff while making others redundant is likely to result in an angry, unmotivated workforce. It is perfectly reasonable to reward employees who have performed particularly well, but you may wish to consider suspending payment of bonuses for a year, or offering other benefits in lieu, such as extra time off.
Short-time and Sabbaticals
If your business is suffering from a lack of demand, you may well be able to offer short-time working or sabbaticals. Short-time is likely to be unpopular with employees, all of whom will have their own bills to pay, but most will accept it as preferable to redundancy.
Sabbaticals may be paid or unpaid; unpaid sabbaticals will, in reality, amount to redundancy for most employees as they will be forced to take on other work. However, some might be willing to accept time off on lower pay in exchange for a guarantee that they will return to full time work after a set period.
It is also important to remember that you may well have to make redundancy payments to any staff that you lay off. This is another significant cost, and the only firms that are exempt are those entering insolvency. As a result, redundancies really should be your last resort. Consult with your employees as quickly as possible, and attempt to negotiate a mutually acceptable solution. In the long run this is likely to be a far less costly course of action.
You might also like...