Redundancy: Employees' Rights and Responsibilities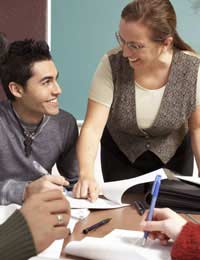 Redundancy is an issue affecting an ever increasing number of people. As the huge current downturn continues to wreak havoc across the economy, many employees are finding that their working hours are being cut or they are losing their jobs altogether.
As iniquitous as it may seem, many companies simply have no choice but to lay staff off. As such, it is important that you are aware of your rights and responsibilities when it comes to redundancy.
Redundancy types
To begin with it is important to understand what is meant by redundancy. Generally, a redundancy occurs when a job ceases to exist, for example if the company cannot afford to keep you on or if technological advances have meant that an employee is no longer necessary.
Redundancies may also occur when someone else's role no longer exists, but they are shifted to the job you are doing and you are made redundant as a result. The employer would have to prove that this was fair in order for this course of action to be legal, however.
It is also important to note that there are two types of redundancy processes: collective redundancies and individual redundancies. Collective redundancies occur when 20 or more employees are being made redundant at the same time. Under these circumstances you have a right to be represented in negotiations with the employer.
These would normally be held between a representative of the company and you trade union representative. If your workforce is not unionised, your employer should give you the opportunity to appoint a relevant representative. Your employer has a responsibility to inform you in advance of their intentions, and to keep you informed during a consultation period lasting as much as 90 days before the date of redundancy.
If fewer than 20 people are being made redundant, the process is known as individual redundancy. In these cases you have fewer rights to consultation, but your employer is still expected to treat you fairly. Primarily, you are entitled to be shown that candidates for redundancy have been selected in a fair and balanced way. Furthermore, your employer must investigate alternatives to redundancy first, such as redeploying you to another part of the company.
Redundancy pay
Finally, amongst your most important rights is that of redundancy pay. Depending on the length of time for which you have been in your job, it is likely that you will be entitled to a payment upon your redundancy. The size of this payment will depend on the length of service, but basically you will be entitled to some money if you have been with the same employer for at least two years continuously.
You have a statutory right to this payment, and your employer has a legal responsibility to give it to you. The only exception would be a case in which the employer was entering insolvency. In these cases you would be able to seek statutory redundancy pay from the state.
Redundancy can herald a very difficult period, particularly in a climate in which new jobs are few and far between. However, ensuring that you are aware of your rights in advance can help make the process and painless as possible.
You might also like...
I am a 57 year old male that took a redundency after 21 years of service, my wife and I have been living of that payment since october 2016, I payed 53k into our morgage so as to avoid paying interest every month but can redraw on it. My question is can I close my morgage and start to recieve newstart sooner or will centrelink reject this I also need a new car as ours is 21 years old and getting tired, I'm findig it hard to get any responce work wise and don't wont to reach the end of my redundency still having to pay a morgage and with an unreliabe car, am I allowed to set myself up for a beter future.
hg_robbie
- 18-Jul-17 @ 2:57 AM