Will I Be Entitled to Redundancy Pay and How Much?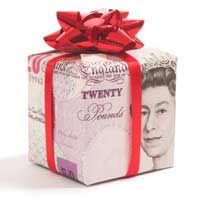 Being made redundant can be a massive blow, particularly if it comes as a surprise or you do not have another job lined up. Vacancies are hard to come by in the current climate, and redundancy can therefore lead to a difficult period in financial and emotional terms. It is therefore vital that you are aware of your rights, and that you make sure you get what is owed to you. Redundancy pay is amongst the most important of these rights.
Who Qualifies?
It should be remembered that, while most employees will be entitled to some redundancy pay, it is not offered to everybody. In order to qualify, you must have at least two years' continuous service with the employer in question. If you meet this criterion, your redundancy pay will be calculated by looking at your wage, your age, and the length of your service. There is no application process for redundancy pay; your employer should pay it to you automatically. If they fail to do so, you should send a written request. If they still fail to pay up, the matter will be settled at an Employment Tribunal.
You may have an extra contractual entitlement to redundancy pay. However, you should remember that your employer is not legally allowed to offer you less redundancy pay than you are entitled to under law. Calculating your statutory entitlement to redundancy pay is very simple. Before looking at the instructions below, you should note that the maximum weekly pay counted by the government for these purposes is £350.
Entitlements
If you are younger than 22 you are entitled to: 0.5 weeks' pay for each full year's service.
If you are older than 22 but younger than 41 you are entitled to: 1 week's pay for each full year's service.
If you are 41 or older you are entitled to: 1.5 weeks' pay for each full year's service.
Generally speaking, redundancy pay is not taxable up to a value of £30,000. There are some exceptions to this; sometimes, for example, an employer will give you extra payment rather than keeping you on for your notice period. This is known as Payment in Lieu of Notice (PILON), and is taxable.
It is also important to remember that there are a number of circumstances in which you will not be entitled to redundancy pay, or in which you entitlement will be reduced. If you find another job during your redundancy notice period, you are entitled to take that job. However, if you leave your existing job before your notice period is up, you may lose your redundancy pay. Similarly, if you are dismissed because of misconduct you will not be entitled to redundancy pay. That said, your employer would be forced to prove that they had acted fairly and within the law.
Redundancy can mean the beginning of a difficult financial period. Redundancy payments can make the process rather easier, and it is therefore vital that you are aware of the help to which you are entitled.
You might also like...
Big company (1) with a lot of places of work closed one of it. There was no redundancy as employees were transferred to other place owned by the other company (2). The other place is not very far, although it is not easy to be on time for early shifts by using public transport. The company 1 assured for long that the place will not closed, as they can have the job to do, but there is an evidence to obtain they did not look for it. They just cheat on us. Some people resigned working for company 2 as it is too far for them, some stay with the job and commute. I am nearly sure that to win redundancy is nearly impossible for both groups. Question is: is any other form of "part redundancy" / compensation / the second group can look for?
dbexit
- 12-Sep-18 @ 8:20 PM