Redundancy Selection, Notice Periods and Consultation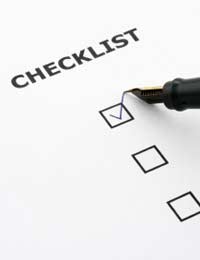 The redundancy process is difficult for all involved. Employees face the prospect of losing their jobs during an uncertain period, while employers face the prospect of negotiating a suitable redundancy settlement. Employers have a number of important responsibilities that must be fulfilled when it comes to redundancies. Notice periods, a fair selection process, and an effective employee consultation are primary amongst these.
Redundancy Selection
Employers must make their selection of employees for redundancy in a manner that is demonstrably fair. In many cases the employer will reach agreement about this process with a trade union representative. In these cases the agreed process should be followed throughout. In cases where the workforce is not unionised, there are several principles that the employer should follow in order to ensure a fair selection.
Many employers operate a 'last in first out' policy, whereby employees with the shortest periods of service will be most likely to be selected for redundancy. This is legal and permitted.
Alternatively, employers may select the area of the business in which redundancies will occur – for example in customer service or marketing. Subsequently, the employer should then draw up a list of objective, factual criteria for determining which of the employees in that 'selection pool' will be made redundant. Common criteria include skill set, adaptability, length of service and disciplinary history.
Importantly, employers may not make selections based on criteria such as age, working patterns, gender or disability. If this occurs, the redundancy should actually be treated as unfair dismissal.
Notice Periods
Employers must give notice that an employee is to be made redundant. While some companies include set redundancy periods in their contracts of employment, these cannot be shorter than the statutory periods set out in law. These periods differ depending on the employee's length of service.
Those employed between one month and two years: at least one week's notice
Those employed between two years and 12 years: one week's notice for every year of service.
Those employed for 12 years or more: at least twelve weeks' notice.
Some employers offer payment in lieu of notice, or PILON. While redundancy pay is not taxable, PILON is. Further information is available elsewhere in this section.
Redundancy Consultation
Finally, employers have a responsibility to consult with employees before making a decision on redundancies. If the employer is making fewer than 20 employees redundant, this should be done on an individual level. The employer should explain the reasons for selection, and should work with the employee to consider any potential alternatives to redundancy.
If the employer proposes to make 20 or more employees redundant, this counts as collective redundancy. In these cases, a consultation should take place between the employer and an elected representative of the employees. This is likely to be a trade union rep if the workforce is unionised. The consultation must involve a concerted effort from both parties to reach an agreement, with the priority being the avoidance or mitigation of redundancies.
It should also be noted that, in cases of collective redundancy, the employer has a duty to notify the Department for Business, Enterprise and Regulatory Reform.
If the employer fails to fulfil any of these responsibilities, any or all of the employees in question could have a case for unfair dismissal.
You might also like...