Redundancy: Employers' Rights and Responsibilities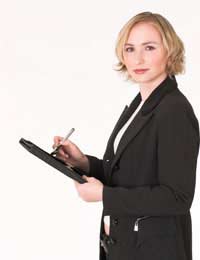 The scale and speed of the current downturn has caught many by surprise. Many perfectly viable and profitable companies have struck down by a sudden contraction in credit, a collapse further up their supply chain, a new-found paucity of custom, or any number of other uncontrollable factors. In an effort to save money and stay in business, many employers are contemplating making staff redundant.
To begin with, it should be remembered that redundancies should be avoided wherever possible. It is generally a poor business idea to lay off experienced staff in an effort to cut costs. However, where you have no alternative but to make people redundant, you must ensure that you fully understand your responsibilities as an employer.
Redundancies fall into one of two categories: those in which fewer than 20 employees are being laid off, and those in which 20 or more are to lose their jobs. Your responsibilities differ depending on which category is applicable.
Collective redundancy
Regardless of the number of people you are considering making redundant, you should ensure that you consult with those who you think will be affected. You should draw up a plan showing how you will come to a decision regarding which employees will be made redundant, showing the basis on which you made this decision. However, if you are proposing to make 20 or more people redundant, you have a legal responsibility to carry out a proper consultation period.
In these cases you have a statutory responsibility to consult with an "appropriate representative" of the employees in question; this will generally be a trade union representative. The consultation period must begin between 30 and 90 days before the date of the proposed redundancies. During the consultation you should explain why you need to make redundancies, and come up with a mutually acceptable method of redundancy. This will include details of notice periods and so on.
You also have a statutory responsibility to inform the Department for Business Innovation and Skills (BIS) if you intend to make 20 or more people redundant.
Redundancy payments
Redundancy settlements will probably be amongst your primary concerns when you are considering laying people off. Those employees being made redundant are likely to be entitled to some sort of payment; the only exception to this is a situation in which your company is entering insolvency.
Employees' redundancy settlements are linked to their eligibility for Statutory Redundancy Pay. Essentially, in order to qualify the individual must have worked at the company for at least two years, and must not have been offered a different job with your company or with a company that is taking over your business.
Redundancy pay is calculated as follows:
Employee under 22 years old: 0.5 weeks' pay x the number of years' service
Employee 22 - 41 years old: 1 weeks' pay x the number of years' service
Employee 41 or older: 1.5 weeks' pay x the number of years' service
Redundancy is a difficult process for all concerned. If you are unsure about your legal responsibilities it is vital that you seek appropriate advice before taking any action. The BIS helpline will be able to give you information specific to your business.
You might also like...
I have employed my brother in law for the last 25 years but now unfortunately in the currnet climate things have suddenly changed for the worse, which means I have not enough work for both of us, therefore I am going to have to let him go, I have no alternative. I have been drawing a £100 less a week than my employee for this length of employment, so therefore, my wages are still affectively in the bank, which tax has been paid on. I have been informed that my employee is entitled to just under £10000, which will virtually wipe me out after 30 years of hard slog. It will leave me with very little, this was my savings for my pension which is 3 years away.How can this be right, law or not? Apart from this, I was wondering if I can set this off against my tax. What rights do I have as an employer, I am struggling to find out any answers because everything seem to point in the employees favour. He works approximately 20 hours a week but I have been paying him for full time work, does his hours make any difference to redundancy pay outs. I am at my wits end and feel like not working any more because this has now been a complete waste of time and I might as well have not worked.I am devastated. I would like some answers please.
Andy
- 12-Apr-12 @ 9:47 PM