Where is my Money Safe?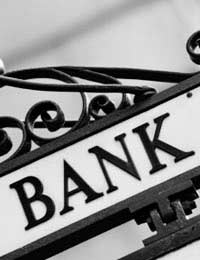 In these times of global economic uncertainty, many people are understandably nervous about their money. The collapse of Northern Rock was perhaps hastened by the first run on a bank that this country has seen in many decades. Depositors flocked to their nearest branch to withdraw their savings, concerned that their money was not safe in their bank accounts. In the event, the government's acquisition of the bank has acted as an insurance policy, guaranteeing that money in Northern Rock accounts is now very safe indeed. However, concern has continued regarding the safety of other banks, precipitated in great part by the proposed merger of HBOS and Lloyds TSB. As such, more savers than ever are worried that their money is no longer safe where it is.
Government Guarantees
In the first instance, it is important to remember that there is a statutory guarantee that covers deposits in a bank that subsequently collapses. The Financial Services Authority compensation scheme ensures that the first £35,000 in any bank or building society account will be returned in the event of the institution's collapse. More recently, the Chancellor announced last week that this figure was to be extended to £50,000 with immediate effect. There are a number of clarifications that must be made, however. In the first instance, the scheme covers the first £50,000 placed by a depositor in each individual institution. The majority of banks are institutions in and of themselves, but the merger of Lloyds and HBOS is likely to produce one large institution. As such, if you have savings in both of these banks, the guarantee will soon cover only the first £50,000 of both accounts combined. Furthermore, while the scheme guarantees that your savings will be returned, this is likely to take some time. The scheme prioritises those for whom the collapse has caused the greatest financial hardship, but it could still be some months before you get your money back.
Further jitters about the apparently impending recession have recently led the Irish government to guarantee any money placed in an account with one of the six major Irish banks. The good news is that this guarantee is extended to non-Irish residents. As such, if your balance exceeds £50,000 you may consider moving it to one of these institutions.
Trackers
If you have money in equity funds or tracker ISAs, you are likely to have already seen a significant reduction in the value of your savings. As such, you may be considering moving your money before the possible onset of recession. While moving your money into safe investments such as gilts and bonds may be a sensible short-term move, you should give due consideration to the fact that the markets will, eventually, pick up. It is a general rule that, over any ten year period, money invested in a tracking product will gain value, even if it has momentary slumps. As such, if you will not need to cash in your investment for some time, you should seriously think about sitting it out as the potential for medium term growth remains high. Clearly, your choices in this field will depend entirely on your individual situation, and you should therefore make sure that you seek independent advice before taking any action.
You might also like...