What has Caused the Credit Crunch?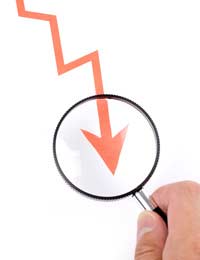 'Credit crunch' is amongst the most frequently used terms of recent years. It has been bandied about by pundits and politicians alike, but it is infrequently described. In reality, most people simply see rising interest rates, dwindling employment prospects, and a reduction in the availability of loans. However, the causes of the credit crunch are complex, and touch on every fundamental aspect of world finance.
History
Credit crunch is not a term used solely to describe the current situation. In fact, it is a recurrent problem. Historically, credit crises of this sort have their roots in a lengthy period in which credit is readily available, and lenders are willing to give loans in an irresponsible fashion. This has been seen in the United States, where banks and other lenders have offered high-value mortgages to individuals who had little or no chance of meeting their repayments. These lenders were so 'liquid' (that is, their ability to convert assets into cash was so high) that they were willing to make risky loans as the benefits seemingly outweighed the potential risks. This encouraged many individuals to remortgage their properties at a lower rate, thus freeing up money for spending. This in turn precipitated a massive increase in consumer spending.
As consumer spending increased, the ability of many homeowners to pay their mortgages was reduced. As such, the mortgage market became over-run with bad debt. At the same time, the practice of 'securitization' was becoming more common. This involved the bundling of financial assets, including mortgages, and the sale of these bundles to third party investors. However, the process of securitization meant that it became very difficult to tell who was holding risky assets. Amongst the riskiest were credit lines extended to individuals who lacked the money to make their repayments.
Boom and Bust
In many ways, the current credit crunch has followed the classic pattern of boom and bust. Many financial institutions were betting on the idea that house prices would continue to rise. However, as house prices fell and consumers lacked the finance to pay their mortgages, institutions and investors suffered massive losses as a result of a huge number of defaults. At the same time, world stock markets have continued to fall in value. As a result, investors are rushing to sell so-called 'toxic' assets, and move their money into apparently safe areas such as commodities, bonds and gilts. This has created a 'bear market' – that is, a market climate in which investors are rushing to dispose of assets.
For most people, this gradual decline in the liquidity of world markets and financial institutions has meant that credit is becoming less easily available and significantly more expensive. As a result, consumer spending is expected to decline even further, resulting in increasing unemployment as companies become unable to honour their payrolls.
The credit crunch cannot be said to have been caused by any one aspect; those who suggest that the current crisis has been caused solely by the 'evils' of fat cat bankers are painting an overly simplistic picture. However, for most people the causes are less important than the choices for the future. Other articles in this section offer advice on ensuring that you can cope with the credit crunch to the greatest possible degree.
You might also like...