The Credit Crunch and Property Investment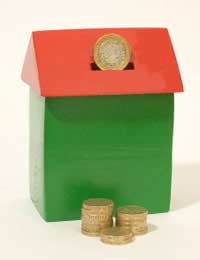 The credit crunch crept up on many people. For those with an eye on the markets, it was clear that something was awry; shares have been steadily falling over the past year, but this is merely symptomatic of a more deep-rooted malaise. In essence, the root of the credit crunch can be found in the fact that money was being lent without any assets to back it up. The world was rich in terms of numbers on a screen, but when debts were called in it was found that much of this fictitious money actually did not exist in any tangible sense. Nowhere has the credit crunch been felt more forcefully than in the property sector.
Popular Investments
Property has always been a highly popular investment. Consider, for example, the number of people who struggle to own their own home; it is thought that a house, a tangible asset, is a sound investment. Many people have chosen to pay a mortgage in order to have something to pass on to their beneficiaries after their death. Indeed, this has in itself become part of the problem. As far back as 2006 the governor of the Bank of England was reassuring the population that the country's £1 trillion worth of mortgage debt was not problematic, because the assets against which this debt was secured were more valuable than the debt itself. This analysis seems dangerously short-sighted today, as we now find ourselves in a position where 1.7 million home owners will be facing negative equity by the end of next year - that is, their homes will be of a lower value than their mortgages.
However, all is not lost for the property market. Indeed, it is just that - a market. As such, it is guaranteed to rise and fall, although falls of this magnitude are relatively rare. That said, the recent drop in house prices, with particular reference to London and the South East, should be thought of as more of a correction. House prices have been artificially high, but the credit crunch has brought with it a revaluation of property that is bringing overly inflated prices down.
Thinking Ahead
If you currently own property you may well be panicking about the prospect of continuing price drops, and the very real possibility of negative equity. Clearly, if your retirement plans rely on equity release then this is going to prove problematic. However, if you are still in employment and meeting your mortgage payments is still possible, it is probably best to sit it out. The market is elastic and prices will rise, although it is impossible to predict the level to which they will rise.
On the plus side, this price crash and the credit crunch generally have provided a potentially golden opportunity for savvy investors. If you have surplus cash and are looking to invest, you could do worse than to take advantage of the ailing markets. In the same way that buying an investment vehicle that tracks the stock market may be a good idea, forking out for property in perennially desirable areas that have seen a major fall in prices could well be a lucrative plan. The key to maximising your return is choosing the right moment to buy. Although the best bargains have already been had, there is still the potential for sensible investors to pick up a valuable property at a heavily discounted price.
You might also like...