All You Should You Know About The Dangers of Secured Loans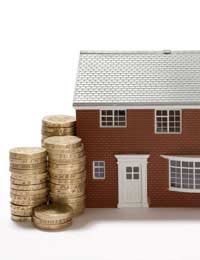 A recent, much-publicised survey commissioned by the Citizens Advice Bureau, found that as many as one in ten consumers do not understand the dangers posed by secured loans. This lack of knowledge about the realities of these financial products could well be said to be one of the major causes of the rapidly rising levels of bad debt in the UK.
Secured loans are easy to come by, and lenders normally make quicker decisions on whether or not to offer credit than in the case of unsecured loans. This is, of course, as a result of the lower risk posed to the lender. However, the risks for debtors who have secured loans to their names are manifold, and serious.
Collateral
When considering taking out a secured loan, you should remember that, in effect, you are promising to make your repayments or give up an asset in order to write off the money that you owe. In most cases, you will have used your home as the 'collateral' for the loan. As a result, if you consistently miss repayments you stand a very real risk of losing your house.
Many people take out secured loans because they simply do not have a large enough income to make the repayments on their existing debts. Debt consolidation specialists do their best to persuade people that the best option is to wrap all of your debts into one single loan, but this loan will inevitably be secured against your house. This poses similar problems; if you cannot keep to the repayment schedule on your consolidated loan then you still risk losing your house, even if you are up to date with the payments on your first mortgage.
Low Risk
Secured loans almost always offer the lowest interest rates, as a result of their low risk status. However, many lenders only offer their best rates if you borrow a fairly substantial sum of money. One of the most important rules to remember when considering secured loans, particularly for consolidation, is not to borrow any more than you need. You may well think that you should treat yourself now that you have stopped the harassment at the hands of your previous creditors, but remember that you will still have to pay interest, and make repayments, on every penny that you borrow. Similarly, although it may be more of a strain in the short-term, you should negotiate a repayment schedule which is as short as possible. The longer you are paying your loan off for, the more you will ultimately end up paying.
Unsecured loans are, of course, the best option if you can possibly manage it. Companies advertising debt consolidation tend only to offer secured loans because they are selling themselves to people with poor credit scores. If your credit rating is fairly good, an unsecured loan may still be an option, even if you are looking to consolidate. While the interest rate may be slightly higher, you will be paying for the reassurance that your home is not in such immediate danger if your financial situation changes.
You might also like...