Repairing Your Credit Rating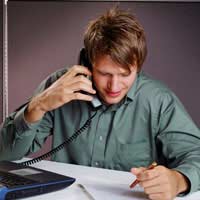 A poor credit rating can make your financial life very difficult. Most importantly it will limit your borrowing options, but it also has effects in other areas - for example, if you wished to open a business banking account, your credit score would be one factor that would be taken into account by the bank.
Unfavourable Loans
Traditionally, those with poor credit ratings (also known as sub-prime or non-conforming) have had no other option than to deal with organisations who offer finance specifically to those in that situation. Of course, this entails higher interest rates and unfavourable terms. However, there are certain steps you can take to ensure that your credit rating is as good as it can possibly be. It is possible to improve your credit score to a considerable degree without putting in that much effort. The process may, however, take some time.
If you have been declared bankrupt, or have a county court judgement or default notice to your name, your credit rating will suffer considerably. Of course, the best way to avoid a poor rating is by ensuring that you don't miss payments on loans, but there are obviously certain circumstances in which this is not possible. If you have a bankruptcy or CCJ on your record, however, you will find your rating difficult to repair.
Getting Your Report
In the first instance, you should make sure that you are on the electoral role. Many lenders will refuse your application for credit out of hand if you do not appear on the role; it is free to join, so it makes sense. If you are refused credit, you have a right under the Data Protection Act to find out why. Similarly, one of the first steps that you should take is to buy your credit report. You can do this from either of the major credit agencies, Experian or Equifax, for £2. The agency has a legal responsibility to provide your report within 14 days. In many cases, there may be errors on your report. If you believe this to be the case, you should contact the organisation in question in order to have the record removed. Similarly, you have a right to request that information pertaining to individuals with whom you have no financial connection be removed.
Easy Steps
On a more practical level, there are some fairly easy steps you can take to make gradual improvements to your score. As bizarre as it may seem, taking out another credit card may well be a good idea. Capital One currently offer a card designed specifically for people with sub-prime credit and, as such, you are virtually guaranteed to be offered such a card. Once you receive it, use it to make very small purchases (newspapers, cigarettes and so on) which you know you will be able to pay off. Set up a standing order from your current account to ensure that you make the monthly repayments and your credit rating will gradually increase accordingly, as one of the major factors taken into consideration by the agencies is your debt repayment history. Demonstrating that you can pay off loans on time will help your score.
The key to repairing your credit score is organisation. From the outset, you must ensure that you pay all bills on time and make debt repayments promptly. You can also aid the process by applying for as much credit as you are confident that you will be granted; but, again, the payments on these loans must be made on time.
You might also like...
It's a good idea to check your credit report every year. This ensures no one has been stealing your identity and using it to take out loans and credit cards in your name that aren't being repaid. If there are items on the report you don't recognise, challenge them, and if they're false, make sure they're removed. If you're behind on payments or have frequent late payments, start to pay on time and catch up. Keep this up and your rating will improve.
Tamsin
- 11-Jun-12 @ 1:23 PM