Applying for a Loan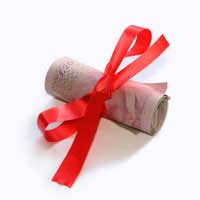 As we all know, there are certain times when cash becomes tight. People's financial circumstances change and, as such, it may be necessary to look for money over and above what you earn. In these circumstances, you may well consider applying for a personal loan. With personal debt in the UK now totalling one trillion pounds, you will certainly not be alone. The choice of products can be daunting, but you must be alert in order to get the best deal.
The actual application process for a personal loan is very simple; you will need to give some personal details in order that the lender can perform a credit check. After that you will generally be given a very quick decision; in fact, with many companies now offering applications online, you may even know instantly.
Credit Checks
The credit check is the crux of a loan application. This is the process by which lenders decide how high risk a proposition you are; if you are judged to be too risky then you may be turned down. This judgement is made based on information held about you by a credit agency, generally Experian or Equifax. As a result, before applying you should get a copy of your credit report, which you can now do by post for £2 from either of these agencies. Check that it is correct, and that it does not contain any information pertaining to people with whom you have no financial connection. You may also find it useful to read the article on
Repairing Your Credit Rating.
Your credit score is the numerical indication of your past performance with regards to credit. The lower your score, the higher a risk you will be judged to pose to a lender. As a result, the interest rate that you are offered will depend upon your score. When applying for loans, the interest rate is one of the most important factors to consider. Obviously, the higher the interest rate, the more money you will end up paying back in total. You should be prepared to shop around for the most favourable rate, as you may well find that high street banks do not offer the best deals.
Repayment Plan
Another important factor to consider is the repayment plan. This covers the length of time over which you will be making regular repayments, and how large these will be. If money is tight, you are likely to instinctively look towards the plan that offers you the lowest repayments. However, you should consider whether or not this really is the best option. The smaller your repayments, the longer you will be paying the loan off for and, as a result, the more you will end up paying in total for the privilege of borrowing money. You should, therefore, ensure that you are making as large a minimum payment as your financial situation will allow. The best deal here, of course, is a loan which balances a low interest rate with a short or flexible repayment plan - that is, a plan which may offer payment holidays or an option for free early repayment.
If you are refused a loan, you are legally entitled to find out why. Once you are in possession of your credit report you will be able to make more informed decisions about how to rectify the problem - and always remember, if the lender tells you that you were refused because of an automated scoring system, you have a right to demand that your application be reconsidered by a human being.
You might also like...