Buy to Let Basics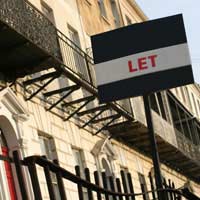 Buying property with the intention of renting it out is, of course, an ancient practice. The landlord may well be, in fact, the second oldest profession. However, it is only recently that individuals have been in a position to take on this role themselves, rather than companies or professionals.
It has traditionally been the case that buying a house and then letting it out has been a purely commercial project, rather than something which enterprising individuals can take on. As a result, those who chose to go down this route have, in the past, been subject to heavy corporate taxation and loan terms designed for businesses. This has meant that the private rental sector in Britain has suffered massively - it lags considerably behind most other developed nations in this field. As well as reducing choice for those who wish to rent, this is damaging for the economy as a whole as it increases the strain felt as a result of fluctuating property prices.
In order to rectify this situation, the Association of Residential Lettings Agents (ARLA) devised the Buy to Let scheme. Under this new set of rules, individuals who buy property with a view to entering the rental market are no longer financially penalised through levels of taxation intended for businesses. Similarly, ARLA have persuaded mortgage lenders to revise their lending practices. This means that such individuals will no longer have to pay corporate interest rates on buy to let mortgages, but instead have access to the much lower private rates. Similarly, projected rental income can now be counted as a means of mortgage repayment. This means that individuals can now borrow considerably more to fund their buy to let purchases.
It is clear, therefore that we are entering a newly promising era for the buy to let market and, as a consequence, many more people have decided to pursue rental as a possible form of investment. In this new climate of positivity, it is easy to forget that any investment, particularly property, is a risk. It is vital to remember this if you are to be successful in the rental market.
Buying to rent should be seen as a long-term investment. Unless you have a particularly extraordinary stroke of luck you are unlikely to see decent returns until several months into your first tenancy, as a result of the numerous overheads which need to be covered. These include any work that needs to be carried out in order to make the property tenantable, as well as agents' fees and other associated costs. These can be considerable, and need to be spread across several months of rental. The average gross return on rental property in the UK is around 10%, although your net income will of course increase over time as you cover your initial expenses. In order to make this possible, your monthly rental price should probably be around 150% of your mortgage repayments.
One of the first, and most important considerations when embarking on a buy to let project, is your choice of agent. A good letting agent is vital, as they will be able to share valuable knowledge about the area, including the types of property on which you are likely to see the best returns, and reasonable guide prices. It is important to employ an agent who is accredited by ARLA. Under the guidelines set out by the Buy to Let scheme, mortgage lenders are likely to give you a loan only if you have taken this step.
As you can see, there are a good number of practical concerns to take into account when considering buy to let. However, if you are willing to abandon any dreams you may have of easy, quick money, you may well be in a position to take advantage of the highly favourable new terms available to prospective private landlords.
You might also like...