Do I Need Property Management?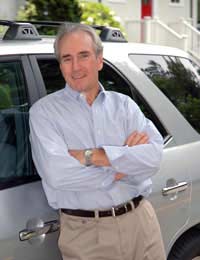 Individuals who are interested in entering the property market often fail to consider the long-term labour implications of their decision. It is easy to become caught up in the practicalities of finding the right property; applying for a mortgage; finding an agent….the list is endless.
Long-term commitment
One of the most major mistakes made by new buy-to-let investors is a lack of consideration for the subsequent management of their property. It is either thought that the house will 'manage itself', or the investor realises that there will be work but they underestimate quite how much.
There are companies who specialise simply in property management. There are a variety of packages available, depending on the company you choose. However, many will deal with all of the day-to-day management and maintenance issues which will doubtless present themselves throughout the course of the rental. This would include dealing directly with the tenant on such issues as, for example, transferring utility accounts into their name, or carrying out necessary repairs.
Another popular choice is to employ a letting agent whose company also offers management services. These companies will often perform basically all of the tasks associated with rental on your behalf, including repairs; book-keeping; portfolio management; arranging documentation and, indeed, the actual letting of your property.
Not just big business…
Often property management is seen as the preserve of large commercial letting organisations. However, they can present many benefits for the individual landlord. It is likely that you will be carrying on with another job at the same time and, therefore, the time you have to dedicate to your property may not be as abundant as you would wish. If this is the case, having someone take the day-to-day running off your hands may be a blessing.
Obviously, the larger your portfolio, the more likely you are to require property management. If you are an individual who is interested in these services, however, then you should realise that they do not always come cheap. Generally management services are charged as a percentage of the total monthly rent. In many cases you may be offered a deal if you have your property managed by the same company who performed your agency services. In these cases, you may be charged as little as a couple of percent. However, you should be prepared for the price to be up to 10%.
Of course, the cost will reflect the amount of work you wish to be carried out by the management company. You should consider, therefore, whether or not there is enough to be done on the property to warrant their employment, particularly as the cost will be passed onto your tenants. As a result, you need to make a judgement as to the cost of your own time were you to do the work yourself, and weigh this up against any effect this may have on the price potential of your property. Your agent will have told you a sensible guide rental price and, if management services push this up by a significant amount then it is probably more sensible, wherever possible, to take a more DIY approach.
You might also like...