Tips & Advice For Minimising Buy to Let Excess Costs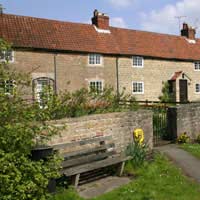 Buy to Let can be an expensive business. When embarking on such a project, it is vital that you look in detail at all of your likely expenditures, weighing them up against your projected rental income in order to ascertain whether or not this is, in fact, as profitable an enterprise as you think. Of course, the aim is to be able to maximise the amount of profit you are making. In order to do this, you must constantly be looking for ways to minimise your costs.
Large Expenditures
There are certain large expenditures which you may well find that you can shave quite a few pounds off. It is vitally important that you find the best possible mortgage deal. There are plenty of opportunities to secure rates of as little as 5.5%, so make sure that you are not paying any more than this. Aside from the interest rate, however, it will also be helpful to consider the longer-term consequences of your mortgage arrangement. When negotiating your repayment plan, you should bear in mind that the longer you take paying back your loan, the more money you will eventually pay to your lender. As a result, you need to decide whether it is more important in your case that you minimise your monthly outgoings, or keep down your total expenditure.
Many of your cost-saving decisions will ultimately come down to how much time you have to invest in your project. As is tackled in another article on this site, you could consider having your property managed by a letting agent. This would mean that someone else would take care of the day-to-day tasks such as collecting rent and organising repairs. However, this service obviously comes at a price. If you have the time available to take on these tasks yourself, you might consider avoiding property management altogether. If you are aiming to make property rentals a full-time occupation, though, you should ensure that you are not tied up with these tasks when you could be renovating or scouting for new property. If this is the case, you are likely to be making a false economy.
Furnishings?
Another major consideration is whether to let your property furnished or unfurnished. Although there are tax breaks available to counter the costs of furnishing a buy to let property, it is still an expensive prospect - and, indeed, one which is not likely to push the rental price of your house up by very much. You should not, perhaps, be considering whether or not to furnish your property in order to increase your income. Rather, it is more helpful to consider whether or not this would increase the likelihood of your property being let. In order to make this judgement you should take the advice of a reputable, local lettings agent. The situation is likely to be different depending on your local housing market.
One of the keys to success in the Buy to Let market is the development of an entrepreneurial spirit. All of the great business entrepreneurs are successful because they know when to cut costs, but also when you need to spend money in order to make money. As a result, you should take any cost-cutting decisions with care; make sure that you are not creating extra expenditure for yourself in the future.
You might also like...