What is Repayment Insurance?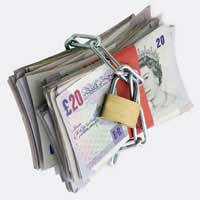 For the majority of people, a mortgage is the largest regular expenditure. Aside from this, credit card and overdraft charges are also significant recurring costs. A sudden inability to pay these bills, for example through being forced to give up your job, would have disastrous financial consequences. As a result, many people choose to take out cover to ensure that they will continue to be able to fulfil these responsibilities.
Do I Need Repayment Insurance?
In some circumstances, repayment insurance (also frequently known as Payment Protection Insurance, PPI, or, in more specific cases, Mortgage Protection Insurance) makes a lot of sense. If, for example, you are self-employed and have no savings, then the safety blanket provided by your policy may well prove important. If you were rendered unable to work, for example through illness, then it is unlikely that you would have sufficient financial security to continue to pay your bills. In these circumstances, PPI may well be a sensible option if you can get a reasonable quote.
There are other circumstances, however, in which PPI makes little sense. Frequently, lenders include PPI cover in their standard monthly repayments. Similarly, many lenders will not point out that they are doing so. It is always worth checking, as you may not need PPI at all. Many employees will be offered some financial compensation from their employer if they become unable to work or are made redundant. Similarly, if you have a spouse or partner who also works then the financial risk of one partner becoming unable to work is reduced. You may find, for example, that saving for an emergency is a more effective method of guaranteeing some financial security than taking out insurance.
If you decide that you do wish to take out repayment insurance cover, it is worth shopping around for the best deal as you may well find that your existing lender does not offer the best rate. Many insurance companies offer PPI as a stand-alone product, and this may well prove to be better value. It is important that you understand the terms of the agreement that you are signing up for, and that you choose terms that correlate best with your circumstances. Repayment insurance will only pay out after a certain period during which you have not worked. Depending on the terms of your policy, this may be one, three or six months. As such, if your employer will compensate you for a certain period of illness then you should take out cover that begins to pay out when this period ends.
Complaints
There have been a number of cases recently in which lenders have been judged to be mis-selling PPI. This has mostly been due to premiums being included in repayments without the borrower's knowledge. A series of rulings has meant, amongst other things, that lenders are no longer allowed to sell PPI at the same time as a loan.
If you think your lender has been charging you for cover without your knowledge, you should make a written complaint to the organisation in question. They should refund you for the premiums. If they refuse to do so, you can forward the complaint to the Financial Ombudsman; further information on the process of making such a complaint is available on the Ombudsman's website.
You might also like...