Critical Illness Health Insurance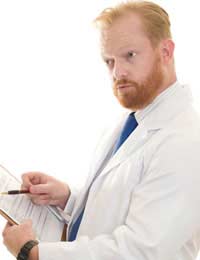 Critical illness insurance, like life insurance, is something which most people don't want to think about. By definition, these policies are purchased as a result of the recognition that something unthinkably bad might happen. However, while this may seem like tempting fate, the potential benefits associated with critical illness insurance far outweigh the depressing nature of the subject – and, in most cases, they should also outweigh the cost.
The concept of critical illness insurance is a simple one. These policies will pay out to the policy holder in the event that they are diagnosed with a 'critical illness'. The purpose of this payment is to offer the policy holder a lump sum, tax free, which should help to ease the financial burden that will be shouldered as a result of new medical costs, or an enforced lack of employment.
Policy Limitations
There are, however, a number of limitations associated with critical illness insurance. In the first instance, it should be remembered that there is no consensus amongst insurers with regard to what qualifies as a critical illness. The best policies will cover up to thirty different afflictions, but you should make sure that your agreement includes at least seven basic conditions: cancer; stroke; heart attack; heart bypass; kidney failure; multiple sclerosis and organ transplants. Mental illness is particularly contentious; very few insurers will pay out as a result of an acquired mental illness. Furthermore, it is vitally important to remember that no policies will pay out if the disease is deemed to have been self-inflicted; for example, conditions acquired as a result of drug abuse will not qualify for a payout.
Certain general conditions apply to almost every policy. It is almost certain, for example, that the policy holder will need to survive for a further month after diagnosis before the insurer will pay out. There are also stringent limitations concerning the health of the individual applying for a policy; you will find it virtually impossible to qualify for critical illness insurance if you already have some sort of serious chronic condition. There are no time limits on policies, though; it is perfectly possible to arrange for your policy to cover you for the rest of your life. You may also wish to consider buying a policy that is timed to end when you have paid off your mortgage; many people use their lump sum for this purpose, as this frequently represents their most significant outgoing.
Getting Advice
There are a number of organisations that will be able to offer you advice regarding critical illness insurance. It is important to have a good understanding of the options available, as this type of insurance is in a constant state of flux; as medical technology (and therefore diagnosis) improves, insurers are tightening up their policies and increasing their premiums. As such, it is important to make sure that you are getting the best possible deal. The Association of British Insurers should be able to answer any specific questions you might have and, crucially, can give you a list of critical illness insurers.
You might also like...