Why Do I Need Insurance?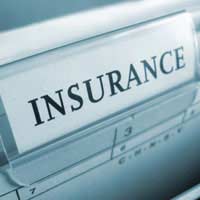 Insurance can be something of a chore; it is a fact of life, but it is perfectly reasonable to ask 'why do I need it?' The benefits of insurance are not, of course, immediately obvious. Rather, insurance is purchased on the off-chance that something unfortunate will happen.
The reasons for taking out insurance are as numerous as the types of insurance available. The rationale behind taking out the two perhaps most common types - home and motor insurance - is clear; one protects the policy holder against, amongst other things, theft fire or structural damage, while the other ensures that the driver is able to meet any costs incurred as a result of a crash or other incident for which they are responsible.
What If I Am Uninsured?
Insurance policies are necessary because it is impossible to predict the future. Of course, one hopes that a situation in which a claim is necessary will not arise. In reality, however, while fewer claims (or claims of a lower value) are made than there are policies issued, it is a distinctly risky choice to not take out insurance. This can be particularly well illustrated by looking at the alternatives. Home insurance may seem like a significant outlay, but when compared to the potential costs of even basic repairs they pale into insignificance. The tragic stories of uninsured families whose homes were virtually destroyed in last year's floods are testament to the importance of insurance.
Aside from the basic good sense of taking out an insurance policy, there are also circumstances in which individuals or organisations have a legal responsibility to insure themselves. On a very basic level, this applies to anyone who owns a car. As a driver, you are legally obliged to insure your vehicle in order that you are able to pay for any accident if you are the party at fault. While this is a legal necessity, it is also again just good sense; damages incurred through motor accidents can be high, and the individual in question may well be unable to pay these damages in the absence of an insurance policy.
Home Insurance and Mortgages
Indeed, home insurance is likely to be a necessity if you require a mortgage. Mortgage lenders rely on the equity in your home to guarantee that their money is basically safe; as such, they are likely to insist that this asset is insured before they will give you credit. This makes sense from their point of view as it means that the asset against which their loan is guaranteed is safe. Furthermore, it makes sense from the homeowner's point of view as it gives them all of the benefits otherwise associated with home insurance.
Employers have a further legal responsibility to insure themselves. Public liability insurance, for example, is necessary not only if you employ anyone but also, in many cases, if your organisation is to have any contact with members of the public. Clearly, this is highly likely. Similarly, organisations are likely to wish to be able to protect themselves financially against compensation claims made against them. Insurance policies are available to help with this.
As has been mentioned, there is a multitude of available insurance types. Some of these types are covered in more detail in articles elsewhere in this section.
You might also like...