Could Switching Utility Providers Save You Money?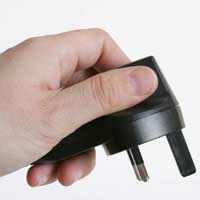 This year has seen dramatic rises in electricity and gas bills for many British customers. Various political factors have meant that energy prices have risen, and this has been reflected both at the pumps and on our utility statements.
Life-time Commitment
In the past, like bank accounts, it was assumed that your utility providers would be with you for life. In recent years, however, the monopoly of companies such as British Gas has been reduced, and consumers have been presented with a new choice of organisations from whom they can buy their energy supplies. As a result, there is now a constant migration of customers between the major utility companies.
There are several reliable 'switching services' available for free online. These sites help you to check whether you could get a better deal elsewhere; all you need to do is provide some basic information about your energy usage, and the site will automatically calculate any savings that you could make with other providers.
Capped Pricing
Several companies are currently advertising capped pricing deals, under which your energy prices would be guaranteed not to rise for the next two years. While at face value these may seem like enticing options, they may not be the best deal. The UK is currently securing new channels through which it can import natural gas which, coupled with the fact that energy prices are still falling from their extreme peak earlier this year, will mean a likely further reduction in your utility bills. Consequently, by signing up to a capped deal (which will tie you in for two years) you may well end up spending more in a year's time than you would if you switched.
Green Concerns
Environmental concerns are beginning to inform consumers' choice of energy provider to a far greater degree. Public concern about the effects of our energy usage has led several utility providers to develop 'green' tariffs. These deals provide energy to your home which is derived from renewable sources such as wind or solar power. These tariffs are often cheaper than their non-renewable counterparts, as it is judged by the utility providers that an emphasis on green energy will represent a long-term investment for them. Some providers are offering a cash sum when you switch to them, followed by up to £60 in discounts every year.
You may also consider switching your method of payment, if you are looking to save money on your bills. Almost every provider now offers a substantial discount if you pay your bills via direct debit - some are as much as £100 per year. The downside to this, however, is that you may see unexpectedly large sums coming out of your bank account if you have had a particularly energy-intensive month. On the other hand, if you are particularly concerned about keeping track of your electricity or gas usage, you may consider having a pre-pay meter fitted. This is particularly useful if you live in shared accommodation, but you should bear in mind that pre-pay electricity is more expensive per unit than its billed equivalent.
You might also like...