Budget Your Way Out of Debt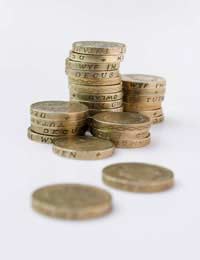 Many of those consumers who wish to rid themselves of debt instinctively lean towards the most drastic options. In many cases individuals go straight towards options such as debt consolidation or remortgaging without considering easier alternatives.
Last Resort?
Solutions to debt problems which hinge on financial re-organisation (such as renegotiating your loans or remortgaging) can, indeed, be the best option for some individuals. However, there may be ways of avoiding these tasks before they become necessary. The most basic of these is budgeting your way out of debt.
The process of budgeting is covered elsewhere on this site. Essentially, however, it involves looking at your monthly income and outgoings, and trying to get the two to balance. The most important thing to remember is that you should be determining your budget by making an informed decision having looked at your spending habits. Your budget should work for you, not the other way round.
In this case, the most important part of your budgeting process will be freeing up cash in order to service your loans. The ultimate goal is to avoid defaulting and, of course, to pay back your loans as quickly as possible.
Necessary Expenditure
To begin with, you should consider what your absolutely necessary expenditures are. These may include mortgage repayments or rent, as well as grocery bills and utilities. List all of these and add them up, making sure that you exclude 'luxury' items. This should total your necessary monthly outgoings. Next, list all of your regular sources of income and add them up.
If, having excluded all luxuries, your outgoings are still larger than your income, then budgeting is not going to help. In these cases you should investigate other avenues, such as consolidation. These alternatives are dealt with elsewhere on this site. If, however, your income is more than your total necessary outgoings, then it may well be possible for you to use basic budgeting techniques to help pay off your debts.
In order to achieve this, you will have to be willing to make changes to your lifestyle. The severity of these changes will depend upon the severity of your debt problem. They key, however, is to ensure that you do not consider savings made in this way to be 'spare cash'. Rather, money you are saving must be put straight into loan servicing. As your list of necessary outgoings should have included at least the minimum payments on your loans, any extra will mean that you will start to pay back your debts more quickly.
Snowballing Debt
If you have numerous recurring debts, such as credit cards, which have varying rates of interest, then budgeting is the first step towards using the 'snowballing' method, which is often considered to be the most effective means of paying off such loans. The method is covered in detail elsewhere on this site.
Above all, remember: a good budget can not only help you keep track of your finances, it can also help you change your financial situation - but only if you are willing to stick to it.
You might also like...