Identity Theft Ruined My Credit Score: A Case Study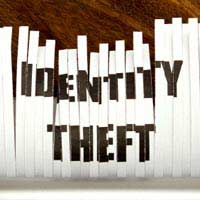 Identity theft is one of the most common types of fraud suffered by Brits. The amount of personal information that we are all required to share has meant that sensitive details are increasingly falling into the wrong hands.
This type of crime can have serious and long-lasting implications for its victims. We spoke to Alison, a woman living in London, about her experience of identity theft.
The Theft
"Looking back on it, I could not have made it easier for them to steal my identity." The leading cause of identity theft in the UK is not 'phishing' or other types of cyber crime – it is simple rummaging.
"I am self employed, so I get quite a lot of correspondence from the taxman during the course of the year," Alison said. "I normally shred all of the letters that I don't need to keep. But just once I forgot, and put them straight in with the recycling."
Alison fell victim to speculative thieves, who simply picked up the recycling from outside her flat and made off with what turned out to be very valuable information.
The Damage
"The first I knew of the theft was when I applied for a loan. We needed a new kitchen, so I started to look at borrowing some money to help out." As far as she was aware, Alison had a near perfect credit history. She had never missed a payment on a loan or her mortgage, and had never previously experienced any difficulty getting credit.
"So I was surprised when I was turned down for three separate loans, including one from our own bank. I realised then that something was wrong, so I ordered a copy of my credit history."
To her surprise, the history showed a series of previous loan applications of which Alison had no recollection. "I then realised that something was not right. I contacted the banks listed on my credit history, and it turned out that someone had been applying for loans under my name."
This spate of applications had seriously damaged Alison's credit file in the eyes of new potential lenders. A rash of credit searches had persuaded the lenders to whom she had actually applied that she posed too serious a risk, as she had already been turned down by others.
The Cleanup
"Getting the mistakes corrected was a ridiculously difficult process," Alison said. "I had to contact every lender directly and explain the situation. And of course they all took forever to respond."
Alison had to write to the credit rating agencies, and to each lender to whom an application had been made. She explained that the applications were fraudulent, and asked for them to be removed from her record.
"Most of the banks were pretty understanding, but one lender has still not removed the record. They said that they could add an explanatory note, but this doesn't sound good enough to me. I'm still fighting to have it removed."
Alison lost hours of her life, and the health of her credit history, as a result of the simplest of mistakes. Identity theft is a very real and increasing danger, and has potentially significant repercussions for those who fall victim.
You might also like...