Student Loan Basics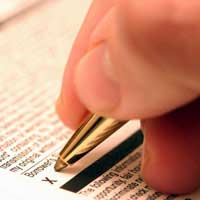 There is a wide variety of financial help available to new students in England. The intention is to make your life in education easier, but the choice can be initially overwhelming.
Student Loan for Fees
There are, in fact, four main types of financial assistance. Perhaps the most important of these is a tuition fee loan. Universities can charge tuition fees of up to £3,225 per year in 2010/11, and this ca is set to be lifted. Although this figure has gone up considerably over recent years, almost every student can now apply for a full tuition fee loan (or, more correctly, a Student Loan for Fees) which will, at least in the current circumstances, cover the entire cost of these fees. In this way, you need not worry about finding several thousand pounds before you even start your course.
Student Loan for Maintenance
Tuition fees are not your only expenditure, of course. You will also need to pay rent, buy books and materials, and so on. As the system currently stands, you or your family will be expected to bear much of this cost. However, you can also apply for a Student Loan for Maintenance, which should help towards these day-to-day expenses. The size of 'living cost loan' for which you can apply depends on where you are studying, and where you live. The largest loan you could be granted would only apply if you are living away from home, in London. In these circumstances, you could receive up to £6,928 for 2010/11. All full-time students are automatically eligible for a loan equivalent to around 72% of this full value, but your eligibility for finance over this is both means tested and dependant upon the circumstances of your education; for example, if you live at home you can only claim up to £3,838.
Repayments
Both the Student Loan for Fees and the Student Loan for Maintenance obviously have to be repaid. Under the current system, you are not required to make repayments until your course has finished. After this date, you will start to pay back your loans once your income reaches £15,000. At this point, you will make repayments equivalent to 9% of your income over this figure. The government gives the example of repayments of £5.19 per week for those earning an average salary of £18,000. It is often claimed that, as the interest rate on your loan is linked to the rate of inflation, in real terms you will pay back exactly what you borrowed. This is not, however, strictly true, as the interest rate is in fact linked to a measure of inflation which is consistently around 1% above 'true' inflation. As a result, you are effectively paying interest at a rate of 1%.
Other Assistance
In certain circumstances you may also be eligible for other financial assistance. For example, if your household income is less than £25,000, you are likely to be entitled to a Maintenance Grant of £2,906. You may also be entitled to incrementally smaller grants if your household income is between £25,001 and £50,020.
Finally, you may also be entitled to financial help directly from your university. This will apply only if your tuition fees are over £2,765, and you are entitled to a full Maintenance Grant. In these cases you will be entitled to a bursary of at least £300. You should enquire directly to your university to find out exactly how much you can claim.
You might also like...