Tips & Advice on Coping Financially as a Student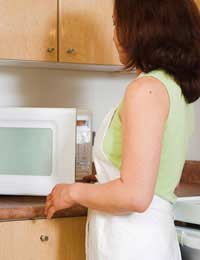 Every year the cost of living seems to rise massively, seemingly well over the rate of inflation. There is no-one that these rises hit harder than students, whose first forays into the world of independence are wrought with financial difficulty. Quite apart from the huge tuition fees required to secure their place on a course, undergraduates are caught between the necessity to work in order to live, and to study in order to get a degree.
It may well seem like a student loan is the god-send for which you have been waiting as a student. It is likely to be the largest lump sum you have ever received, and it is easy to imagine that this will solve your financial problems for the year ahead. However, you are likely to be surprised at the rate at which it dissipates and, whether you have a job or not, making your financial ends meet will probably still be a struggle. All is not lost, however. There are a number of very easy steps that you can follow to make your life easier, some of which are covered below.
Council tax
If you are in halls, there is not likely to be anything you can do to reduce your rent outgoings. However, if you are in shared accommodation you should ensure that you are claiming the appropriate discount on your council tax. If you are sharing with less than two non-students, you will not have to pay. Even if you are sharing with two or more non-students, depending on your local council you may be able to clam school leavers' benefit, which will give you a substantial discount.
There are other expenses, however, which everyone can lower. Food is likely to be one of your major outgoings, but there are numerous ways to mitigate this expenditure. The first thing to avoid is pre-prepared meals. If you buy these then not only are you paying for the ingredients, but you are also paying someone to put them together for you. Invest in a good recipe book and you will save yourself considerable sums. Similarly, if you visit the supermarket towards closing time you are more likely to find reduced items, all of which add up.
Energy savings
Utility bills are also a major concern. In fact, aside from the environmental concerns, it pays to be green. Changing the light-bulbs in your house to their energy-efficient alternatives can save you around £30 per year. Similarly, reducing the heating by just one degree on the thermostat can save almost £80 per year. Another major energy saving can be made by using the microwave as often as possible. You can now pick up a microwave for next to nothing in your local supermarket. Using this instead of the oven to heat food, however, can mean considerable savings due to the considerably smaller amount of energy used. This is particularly true if you have an electric oven.
There is no reason why you should not be able to cope financially as a student; most of the methods for saving money are reliant on no more than common sense. You may find it useful, however, to browse some of the other articles on this site for some more ideas, particularly those concerning budgeting and loans.
You might also like...