About Our Site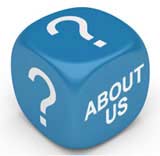 MoneyExpertise was formed to offer a unique reference point on managing your money.
Cash. Dough. Loot. Wonga. Dosh. Whatever you call it, money is a big part of our lives. How to make it, how to save it, how to spend it; all of these things occupy our minds on a daily basis.
There is a huge variety of ways in which we interact with and use money. Many of these can be confusing. There is a sense that banks, employers and credit card companies have the upper hand - and this is often simply because people do not have the information they need.
This is where MoneyExpertise comes in. This site was founded in order to provide a single, comprehensive resource to help you make informed choices about your money. We believe that people have the right to know where their money is going, and how they can best manage it. So we have compiled articles on a huge range of topics, from insurance to investments, from budgeting to buying a house.
So, whether you want to know how to reduce your credit card debt or you are looking for information on the causes of the credit crunch, MoneyExpertise is here to help.
All of our guides are written by experts in their field. But it is important to understand that nothing on this site constitutes advice. You should always seek professional assistance if in doubt.

Related Articles in the 'Site Information' Category...