Investment Basics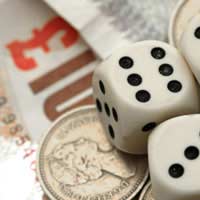 It may be hard to believe, but at some point in your life you may well end up with excess cash. Perhaps you receive an unexpected bonus at work, or you manage to release some equity on your home, or you have simply saved. Whatever the means by which you acquire the money, the likelihood is you will want to invest it. Investing (rather than leaving your money in a current account, for example), is an excellent way of making your cash work for you. It is perfectly possible to watch your money grow exponentially, and enjoy the extra income you will receive through interest.
It is vital to remember, however, that investment can be a risky business. Although the potential benefits are great, in many cases there will always be a chance that you won't make any money at all - or, worse still, that you will lose the money that you invested in the first place. It is of the utmost importance, therefore, to choose the right investment for you. The investment you choose will, to a great extent, be determined by how much capital you have. Some opportunities are only available to those with a minimum amount to invest, while others are capped at a certain level and may therefore be of little use if you wish to put large amounts of capital into the venture.
One of the most popular forms of investment is property. It is no longer the case that one needs to be backed by a large corporation in order to make some money from buying and selling land or houses - it is easy to see this simply by watching one of the slew of property programmes on daytime television. However, property is one of the most risky forms of investment. To begin with, you will require a large amount of capital. Buying property with the intention of letting it is covered in a guide elsewhere on this site. However, if you are considering buying with the intention of selling on, you should also be aware of some major risk factors. The first of these is the heavily fluctuating property market. Although house prices have been steadily rising over recent years, most commentators suggest that this period of boom will almost certainly be followed by a crash. You should be prepared, therefore, for the value of your property to go down as well as up, and have an exit strategy planned accordingly. Similarly, property development can be hugely labour intensive, particularly if you are buying run-down buildings. You should make an honest judgement as to the cost of your time, and determine whether you still think you can make money.
There are, of course, many other forms of investment. One of the most well-known is the trading of stocks and shares. Essentially, this entails buying a small (or not so small, depending on how many shares you have) piece of a company. As well as granting you ownership of this proportion of the organisation in question, it also entitles you to a share of the company's profits, which are distributed in the form of an annual or bi-annual dividend. The size of a dividend (and, indeed, whether they are paid at all) is dependent upon the performance of the company. Most investors, however, make their money not on dividends but on capital growth. This is the increase in value of stocks between the time of purchase and the time of sale. Stocks can be sold at any time, but the market is notoriously volatile. As a result, share prices fluctuate wildly and choosing the right time to buy and sell is a tricky art. Share trading is, therefore, not an easy investment.
If you are interested in investing in the stock market but are concerned about the risks, an investment fund may be an attractive proposition. This entails pooling your capital with other investors to form a fund. A professional trader then manages your fund with the intention of making as large a return as possible. The risks are considerably lower than investing individually, as your money will be spread across a large number of companies. You do not, however, have the power to sell you stocks at will as you would if you had bought on your own, and so investment funds should be seen as a long-term prospect.
If stocks still seem too risky, investment bonds are a serious alternative. When you buy a bond, you are effectively lending money. You can buy bonds from companies or the government, and accrue interest on your loan until it matures. At this point you will also be entitled to a lump sum. Bonds are low-risk investments, as your money is not subject to market fluctuations. Government bonds are even lower risk than company bonds, as the government is highly unlikely to become insolvent.
The key to any successful investment portfolio is balance. A portfolio made up entirely of bonds will not make you a great deal of money, whereas a portfolio consisting only of stocks is a very risky proposition. The best advice you can take is to make a personal visit to a financial advisor, who will help you to devise a successful investment plan.
You might also like...