Choosing a Share Dealing Account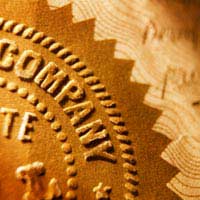 There is something undeniably alluring about the prospect of trading stocks and shares. Many people are sucked into day trading, thinking that they can make easy money quickly. While some prosper, most fail – but sensible investors who wish to build a sustainable long-term portfolio can certainly use shares as a key part of their portfolio.
If you are interested in share dealing, you will first need to find an account. There is a range of different share dealing accounts on offer – so which one is right for you?
Online or Phone Access
Amongst your most important decisions will be your method of access. How do you want to be able to conduct your trades? Online share dealing has increased in popularity massively over the past few years, and this is now the primary means used by most regular share dealers.
Online access has advantages: you have live share prices at your fingertips, and can act quickly if you spot a deal. But many people continue to prefer telephone trading. This really is a matter of taste and preference, but you should think carefully before making a choice as many online accounts do not offer telephone access.
Execution-Only
An execution-only account leaves all of the decision making to you. Under this arrangement you will instruct your broker to buy or sell shares in a particular company, and they will simply carry out your instruction. No advice or guidance is given.
Execution-only accounts are generally recommended for those with some existing knowledge of trading, although many first-time traders choose this type of arrangement simply because it is very cheap. You will generally be charged a flat fee per trade, and this can be as little as £5 – regardless of the value of the shares.
Advisory Accounts
Advisory accounts offer traders the flexibility to choose their own trade, while also providing them with the information and advice that they may feel they need. Brokers providing an advisory service will make recommendations and provide you with information on which stocks they believe you should buy or sell.
Accounts of this type are more expensive than execution-only arrangements, and are generally charged on a commission basis. You will therefore probably pay a proportion of each trade, and there will generally be a minimum charge per trade.
Paper Certificates
Many people still have paper share certificates that they want to sell, but are unsure as to how to go about doing this.
Trading in paper share certificates can be an expensive prospect, and obviously cannot be done online. Instead, you will probably need to take your certificates to a bank if you wish to sell them. Charges for this can vary significantly from bank to bank, but many offer discounts to existing customers; indeed, one High Street bank currently charges its customers just half what it charges non-customers.
Remember that share dealing can result in losses as well as gains. If you are unsure about the process, make sure that you seek professional advice before taking any action.
You might also like...