What to Consider When Choosing Annuity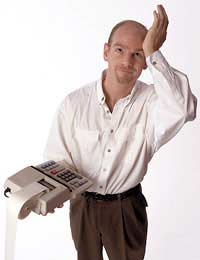 Your choice of annuity can be one of the most important that you make during your life. For many people their annuity is their sole guarantee of a useful income in retirement and, as such, it is a decision that should not be rushed into.
Annuity Basics
In the first instance, it is important to understand the basic premise of an annuity. An annuity is an agreement which is entered into by a financial institution (the provider) and an individual (the annuitant). At its most basic level, this agreement will provide the annuitant with a guaranteed income throughout the term of the annuity, in exchange for a lump sum at the outset. This agreement could conceivably be compared to a loan which is given by the annuitant to the provider, with the latter paying the sum back over a period of time. There are a variety of different types of available annuity, and it is important that you give some thought as to which is the best suited to you.
Generally, annuities are paid for with a cash sum from an individual's pension on retirement. Currently it is possible to redeem around 25% of the total value of your pension as a lump sum, although the exact figure will vary depending on your agreement with your pension provider. Alternatively, some homeowners choose to release some of the equity in their home in order to pay for an annuity that will give them an income. Equity release is covered in more detail elsewhere on this site.
Main Types
There are three main types of annuity, the first of which is the level annuity. This agreement provides the annuitant with a fixed income for the rest of their life. However, level annuities have serious drawbacks in that they do not rise with inflation. If, therefore, you were to live for another 30 years after retirement, the buying power of the income you are getting from your annuity could have almost halved. For this reason, level annuities are not as highly recommended as the second type, increasing annuities. With an increasing annuity, your income will rise year on year in order to ensure that your buying power remains steady.
There are two potential choices for those looking at increasing annuities; the first of these is an escalating agreement, whereby the annuitant receives an income which rises at a set rate every year. This rate is usually either 3% or 5%. This means that your buying power will not fall as radically as with a level annuity, but if inflation were to rise at a higher rate than that of your income, you would still be worse off. In order to avoid this, you might consider an RPI-linked annuity. The RPI, or Retail Price Index, is a measure of inflation as gauged by common prices. Annuities linked to this are guaranteed to maintain their buying power but, if inflation does not rise one year, neither will your income. When choosing between these annuities, you need to consider how likely it is that you will require the extra percentages granted by each agreement.
Finally, some individuals choose to put their money into investment-linked annuities. These provide an income which is linked to the performance of investments which are made with your lump sum. As such, your income may rise or fall dramatically, and there is virtually no way of predicting how much you will earn in the coming year. Although there is the potential to make gains with an interest-linked annuity, they do not come highly recommended. You may well find that there are other potential investments that you could make that would yield higher returns for the same amount of risk.
You might also like...