Reclaiming Unfair Bank Charges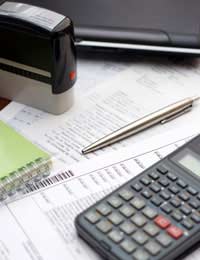 The movement to reclaim overdraft fees and other bank charges has been one of the most successful consumer mobilisations in decades. Spurred on by a number of 'consumer champions' with a high visibility on radio and television, many thousands of individuals have taken action to get money back from their banks.
One particularly popular site encouraging people to reclaim bank charges suggests that around £1 billion has already been refunded by banks to consumers who have taken simple steps to get their money back. The highest known successful claim thus far is for a huge £36,000.
However, the bank charge claiming process is currently on hold. In order to stem the tide of claims, the banks began a test case in July 2007. The purpose of the case was to challenge the claims and thereby settle their legal status. The banks lost the case, meaning that the court ruled that charges are subject to 'fairness rules'. The banks appealed, and the Office of Fair Trading is examining whether or not the charges are unfair. In the interim, the Financial Services Authority put a hold on all outstanding or new claims.
Are the Charges Illegal?
The challenges to bank charges revolve around the idea that they are excessively high. Consumers are routinely being charged £40 if they go over their agreed overdraft limit, costs which quickly add up. The banks insist that rules governing the fairness of consumer contracts do not apply to bank charges; these regulations state that any penalty must be proportionate to the costs incurred by the organisation issuing the charge. Clearly, it does not cost your bank £40 to send an automated letter. The courts found that bank charges are, in fact, subject to the Unfair Terms in Consumer Contract Regulations, and the next step is for a decision to be made regarding whether or not the charges themselves are unfair.
So How Can I Get my Money Back?
At the moment, your bank will not refund any money if you claim, unless you are in immediate financial hardship – and the number of people to whom this applies is growing. The first successful 'hardship case', in which a bank was forced to repay charges to an individual because they were in severe financial need, was brought a couple of months ago.
However, it seems likely that the banks will lose the case. As such, it is still important to begin the process of reclaiming; if the banks were to lose, they would be flooded with a huge number of claims. You should ensure that you are at the front of the queue. Aside from this, it will cost you the price of a stamp and a couple of hours work; that is all you stand to lose, but you could potentially make back thousands.
First Steps
The first step to reclaiming your bank charges is to work out exactly how much you think you are owed. You may be able to do this by looking through your statements. If not, your bank is obliged to provide you with a list of charges on request. After this, you should send a letter to the bank (or, indeed, banks) stating that the charges were disproportionately high. You should give a full amount that you expect to be refunded. Whether or not you add interest to this figure is up to you.
You may or may not hear back from your bank at this stage. However, you should keep checking Money Expertise, as we will bring you the latest information when the appeal case is settled.
You might also like...