How can I Close Our Joint Account?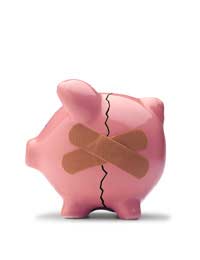 Q.How can you dissolve a joint account when the other person has left and not left directions to close the account?
(Mrs Helga Steinbach, 1 October 2008)

A.
Joint accounts have a number of clear and significant advantages. Most couples who live together choose to take out a joint bank account as it minimises hassle when paying bills and rent. Similarly, many people see it as an important symbol of trust in their partner and vice versa. Clearly, however, relationships sometimes end acrimoniously. In these cases, the joint bank account can prove problematic.
The ease with which you can close this account will depend on the current nature of your relationship with the co-signatory, and on the policies of the bank in question. It may seem obvious, but wherever possible your first step should be to try and contact the co-signatory and negotiate the closure of the account together. This will make the process far easier, and there is likely to be less confusion over any outstanding balances if you can carry out the closure amicably.
There are many cases, however, where this is simply not possible. If you are no longer in contact with the co-signatory, or do not know where to find them, then you will have to take the matter up with the bank. Some banks make life very difficult; Abbey National, for example, have reportedly refused to close joint accounts in the past, even when one of the signatories is running up debts for which both will be liable. However, other banks can be more reasonable. In the best case scenario, some banks will freeze the account if they are informed of the break-up of the co-signatories' relationship. While this will not mean that the account is closed, it will ensure that no transactions can take place. More likely, however, is that your bank will issue what is known as a "both parties to sign" order. This operates in much the same way as a freezing of the account. Essentially, a block will be put on all over-the-counter transactions (and, in some cases, on ATM withdrawals) until both signatories have signed the order and agreed to have the account reinstated. Clearly, you would be under no obligation to sign the order.
If you cannot get in touch with the co-signatory, your next step should therefore be to contact your bank. As can be seen, the procedure varies from institution to institution, and you should seek specific guidance from your own bank manager.
You might also like...
Hi my self and my ex still have s joint bank account i useditc recdntly and he says i owe him money. Joe can I when it's joint. Ibdont ask him for money when he used it. I AmConfused . It's a debit account
Confused
- 3-Oct-19 @ 1:39 AM
Following fleeing domestic abuse I contacted the bank where a joint account was held and requested the removal of my name from the account, the Manager advised me to withdraw all the money and close the account, I did not consider this money to be mine and refused his advice and have spent a year trying to have my name removeda whole procedure had to be gone through and it is now evident the other party will not be compliant in signing authorisation. I returned to the bank yesterday to close the account as there is now a minimal amount in there which Iintended putting in a charity box only to be told that I must take the other party in with me although I clearly stated that my life is at serious risk from the other party! I am at a loss now surely there must be a way to bring closure to this does anyone have any advice as to the legalities this is surely an infringement on human rights.
ANGEL
- 5-Jan-16 @ 2:34 PM
I added my name to a account with a former partner whilst we were together. When I realised that he was using my wages to pay for his drug habit I opened my own account with the same bank. I can only hold a cash card and cannot get credit elsewhere because he has an overdraft of £500, but is in debt to the tune of £1000, I only just found this out when I applied for online banking. We both went to the bank together when we split up to get my name off of this account but it seems that I am still attached to this account and cannot get credit or anything else in my name. We have not been together for almost four years. Why I am I still stuck with this????????????????? Please help me.
jellybean
- 17-Sep-13 @ 5:24 PM