Online Research Business or General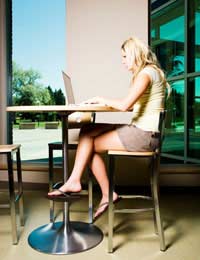 If you have spent any length of time looking for a specific piece of information on the internet, you will almost certainly be aware that it is sometimes not that easy. It often takes quite some time to sift through the mountains of unrelated text before you can find the snippet that you are looking for.
Online research is an emerging field of employment. It revolves around the idea that individuals and organisations wish to be able to find the information that they need quickly and reliably, without having to expend too much time or effort. This is also a great opportunity for those who wish to use their research and writing skills in order to make some money.
Two Categories
Organisations offering online research work can basically be split into two categories: those tailoring their services to the general public, and those who are aiming at businesses. The first of these categories is growing very quickly, particularly as a result of the 'Answers' offerings from both Google and Yahoo. These work on the basis that individuals want a quick way of finding answers to questions. From the point of view of a potential writer, these schemes are very easy to become involved with. You can sign up through the site, and will be required to carry out a basic test to ensure your suitability for the job. Once you have passed the test, you can then write answers to whatever questions you like. You then set the price of the answer, and will be paid 'per click'; that is, you will receive revenue through the site, every time someone reads your answer. One of the key elements that you need to consider when participating in these schemes is how you price your questions. Obviously, the writers who are most successful on these sites are those who write answers to questions that people are likely to ask, and price themselves accordingly.
Business Analysis
Another option is researching and writing for organisations who offer these services to businesses. These operate on the basis that companies are willing to pay for information gathering in order to save the time required to do it themselves. The largest of these sites offer several different writing opportunities, but you are likely to require some sort of experience in either the field about which you will be writing or in general research employment. There is a particularly large market for business writers and, if you have the relevant experience, it is perfectly possible to earn considerable hourly sums performing tasks such as market and trend analysis.
As with all freelance work, you should bear in mind that these employment opportunities may not be regular. There will be times when you have to turn down work because your schedule is too full, but there will equally be times when there is no work to be had at all. However, if you feel that you can cope with the financial oscillations which are synonymous with freelance work, then it is perfectly possible to make a living through making use of your own skills.
You might also like...