What is SERPS and What Was 'Contracting Out' ?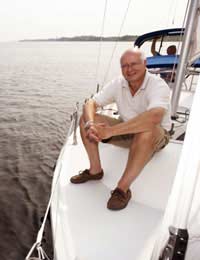 SERPS is an abbreviated name for the State Earnings Related Pension Scheme, also known as the additional state pension. It was a pension scheme operated by the government, which ran until 5 April 2002. SERPS has now been replaced by the Second State Pension but, as a result of entitlement and inheritance rules, it is important to understand the nature of the scheme.
Anyone who made Class 1 National Insurance Contributions (NICs) at any point between 1978 and 2002 has a SERPS entitlement. The idea of SERPS was to increase the amount being paid to retirees, in addition to the basic state pension. It was originally thought that the pension paid would be equivalent to 25 per cent of the pension holder's total earnings, but this amount was later reduced to 20 per cent.
How Much am I Entitled to?
The calculation that must be completed in order to work out the size of an individual's SERPS entitlement is fairly complicated. The steps are as follows:
1. The individual's 'surplus earnings' are calculated, by working out the difference between the lower earnings limit and upper earnings limit for every tax year for which the individual was a SERPS member.
2. This surplus earnings figure continues to rise until the individual reaches state retirement age.
3. Total earnings for each tax year between 1978 and 1988 are divided by 4. Total earnings for each tax year between 1988 and 2002 are divided by 5. These figures are added together.
4. This amount is then divided by the number of tax years that passed between 1978/79 and the year in which the individual reached or will reach state retirement age.
What was 'Contracting Out'?
Many people chose to 'contract out' of SERPS. This meant that they made contributions to a private pension scheme, and reduced or eliminated their entitlement to SERPS. This was popular amongst employers as it resulted in their paying less in National Insurance Contributions. This option was initially only available to those who contributed to final salary pension schemes, but the opportunity was also opened up to money purchase schemes in 1998.
If you contracted out during or after April 1997, you will have no SERPS entitlement relating to earnings after that point. If you contracted out before that, your entitlement will be reduced in line with the so-called 'contracted-out deduction'.
If you have a SERPS entitlement you will receive it from the point at which you reach state pension age. An entitlement may also be paid to the surviving spouse or civil partner of a deceased SERPS member, but the rules regarding the amount that will be received by this individual are very complicated. In essence, since October 6th 2002 the money paid to a surviving spouse or civil partner will depend upon the time at which the entitled individual would have reached state pension age. You should contact the Pension Service directly if you need personalised advice on this matter.
SERPS has now been replaced by the State Second Pension, which aims to provide a better pension for those on low and medium incomes. Other pension types are explained in more detail elsewhere in this section.
You might also like...
How is the best way to go about finding out if l am entitled to SERPS, without being ripped off by companies offering to help? Lulla
Lulla
- 12-Mar-18 @ 9:15 AM
would be amazing if someone actually responded to these comments, since people have actually been prompted to ask for advice here!wonder if it's just mining for email addresses ...
grebo
- 6-Mar-18 @ 5:20 PM
How can Do check if I paid serps. I did work between these dates?sun
Looby
- 1-Mar-18 @ 12:25 PM
Hi, I opted out 1991 how will it affect my pension am 57
Mother17
- 27-Feb-18 @ 11:06 PM
How can you find out if you paid SERPS?
Mags
- 27-Feb-18 @ 10:13 PM
I opted out of SERPS in either late 90s or early 2000s but don't know where it went, as l don't have paperwork.I recall at some point being asked if l wanted to opt in again but didn't answer.What happens when l 60 in 2 months times and might retire.Can l claim the opted out money back at 60, as l brother did this.He didn't know he had opted out and was surprised to get a check back when he retired 2016.
Portugal
- 23-Feb-18 @ 3:31 PM
Been working since 1979 Royal Mail Londonon underground Joined prison service classic scheme in 1990 Currently claiming the prison pension Transferred from all jobs to prison pension Was I contracted out Am I due a compensation packet?
None
- 20-Feb-18 @ 2:48 PM
I opted out of seps in the 90's I have no paperwork. How do I find out more information Thankyou
Maxine
- 18-Feb-18 @ 2:48 PM
I am in receipt of state pension now but how do I know if it is correct and has taken SERPS into account?
Sharon
- 15-Feb-18 @ 11:11 AM
I remember signing to contract out of SERPS at some point in the 90s, when I worked for a water company.I don't remember receiving any paperwork, and if I did I no longer have it. I also never really understood what I was doing or what was going to happen; I just remember being told that if I opted out I'd get more money when I retired.I've tried using the Gov.uk pension tracing service but haven't received any response from them. I have no idea what company my money may have gone to and have no idea what to do next. Any advice would be appreciated. Thanks
Dawn
- 13-Feb-18 @ 2:17 PM
I opted out of serps in the late 80's. A recommendation by our coop insurance man the use to come to our house. No idea what it means. Please help.
Andy
- 7-Feb-18 @ 1:36 PM
I was advised to set my pension up as SERPS - can I start paying into this pension?
Pensionstruck!
- 2-Feb-18 @ 12:08 PM
I opted out of serps after being advised by my insurer I have no idea if it is a good thing or not? Where do I get the best honest advise?
Amcm
- 21-Jan-18 @ 10:05 AM
contracted out of serps in 1984/5 after being hounded by an insuranceagent can't remember if it was Abbey life or Britannia, never heard a thing since was wondering how to check up on this to find out what happened to these contributions.
GIZMO1959
- 11-Jan-18 @ 1:19 PM
I also contacted out of SERPS in the 80's in my 20's didn't understand it was encouraged by my employer. dont really understand what it means, will I get a state pension when I reach retirement age ?
Steads
- 29-Dec-17 @ 7:15 AM
Contracted out 1984 with allied crowbar private pension. Ceased 2012. Fund is 85k and still full state pension to look forward to if working 12 more years ! Happy days ??
Solo
- 21-Nov-17 @ 6:36 AM
I got £22000 from being contracted out . Call National Insurance Dept to find out if you ever contracted out.Follow these steps 0300 200 3507. DO NOT RESPOND TO REQUEST WHICH DEPT ETC...just hold on When OPTIONS are given, choose OPTION 5 You will need your national insurance number.You need to ask 2 questions 1. Dates contracted out 2. Names of scheme If you have ever contracted out, they will be able to provide that information.Then you can contact the Financial Company. If you are 55 or over, you can take your fund BUT it is taxable and you may need to move your fund. They will send you booklets explaining.My fund was with Abbey Life.I wanted to withdraw part of the fund ( so didn't pay tax) but they didn't do partial withdrawals so I moved it to Legal and General.Took a little while ro read up on it all, but was worth it.A lovely unexpected surprise for me...of course, you can leave all or part of the fund invested. Good luck
Sybs1
- 20-Nov-17 @ 12:13 PM
Hi I contracted out of serps when I was 16 back in 1988 I have no idea why or what it meant and how it will affect me when I'm pension age??
I was advised to opt out of SERPS in the 80's. Too young to understand what this meant and as far as I know I never paid anything in. I'm 55 in February, am I entitled to anything?
Smartalec
- 1-Nov-17 @ 3:16 PM
I have recently found out I was contracted out of SERPS,I don't know when this happened and I cannot recall any agreements in regard to SERPS,I found out whilst looking into Forces Pension Scheme , they told me I was not entitled to a pension due to the age I joined up,16 only entitled to FAS five years over the age of 18,Any way going back to the subject of being contracted out of SERPS ,where do I stand ?will I have a pension? Am I due any money and can I get help to claim back compensation if that's the course I need to take ? I don't understand how this works now age 57 so I would never have understood the ins and outs of the pension world at age 16,
Raty
- 16-Oct-17 @ 12:11 PM
My best friend worked for Manulife in mid 80's, he said I must contact out of serps, I did, Canada Life took over and bought out Manulife in mid 90's, every year I get a statement, its worth £48,000+ now as was always invested in property and a managaed fund by them....at 55 (next year) I can take the lot minus tax of course..............we all still get our state pension at 65 as normal, nothing changes here.................of Contracting out my a good way to go....
dazza
- 11-Oct-17 @ 6:44 PM
Does this apply to people serving in H.M. Forces?
Bernie
- 10-Oct-17 @ 11:46 AM
@poppydog.I also contracted out of serps in the same year and age.The best thing to do is find out where your contributions are and get a statement. I was lucky enough to find mine and pleasantly surprised with results. If in doubt contact royal london there advisers are really good and took over alot of smaller companies around at that time.it's only a phone call and if they don't have your policy I'm sure that they will put you onto someone that does.happy hunting.
Spocksbeard45
- 7-Oct-17 @ 2:10 PM
I contracted out of serps in 1987, some people came to my works and advised me that this was the best thing to do, I was only 17 and didn't really know what I was signing, where do I stand
Poppydog
- 5-Oct-17 @ 11:34 AM
How do I find out if I am entitled to serps
Brittania is now called phoenix life there number is 0345 305 5552 give them a call.
Davo
- 6-Sep-17 @ 6:56 PM
Husband was signed up for serps in 80s by insurance bloke never paid any contributions to it nor did his employer been informed that he was contracted out in 2002and when he was contracted out some money that I presume the government paid to this was invested for him at the moment we get tax credits and was wondering do I need to contact tax credit about this even though he has never paid anything in to it nor his employer really worried about all this so any help would be appreciated
harras
- 14-Jul-17 @ 3:17 AM
I have just been sent a pension forecast, it says I will be deducted £25 per week because I have a private pension,why is this happening?
Cropmaster
- 30-Jun-17 @ 8:50 AM
Was 18 when I opted out of serps,seen an advert where they try and get my money back.Any advice you could give me?
Aldo
- 25-Jun-17 @ 7:32 PM
I opted out in the 80's. What does this mean?
Moji
- 16-Jun-17 @ 1:57 AM